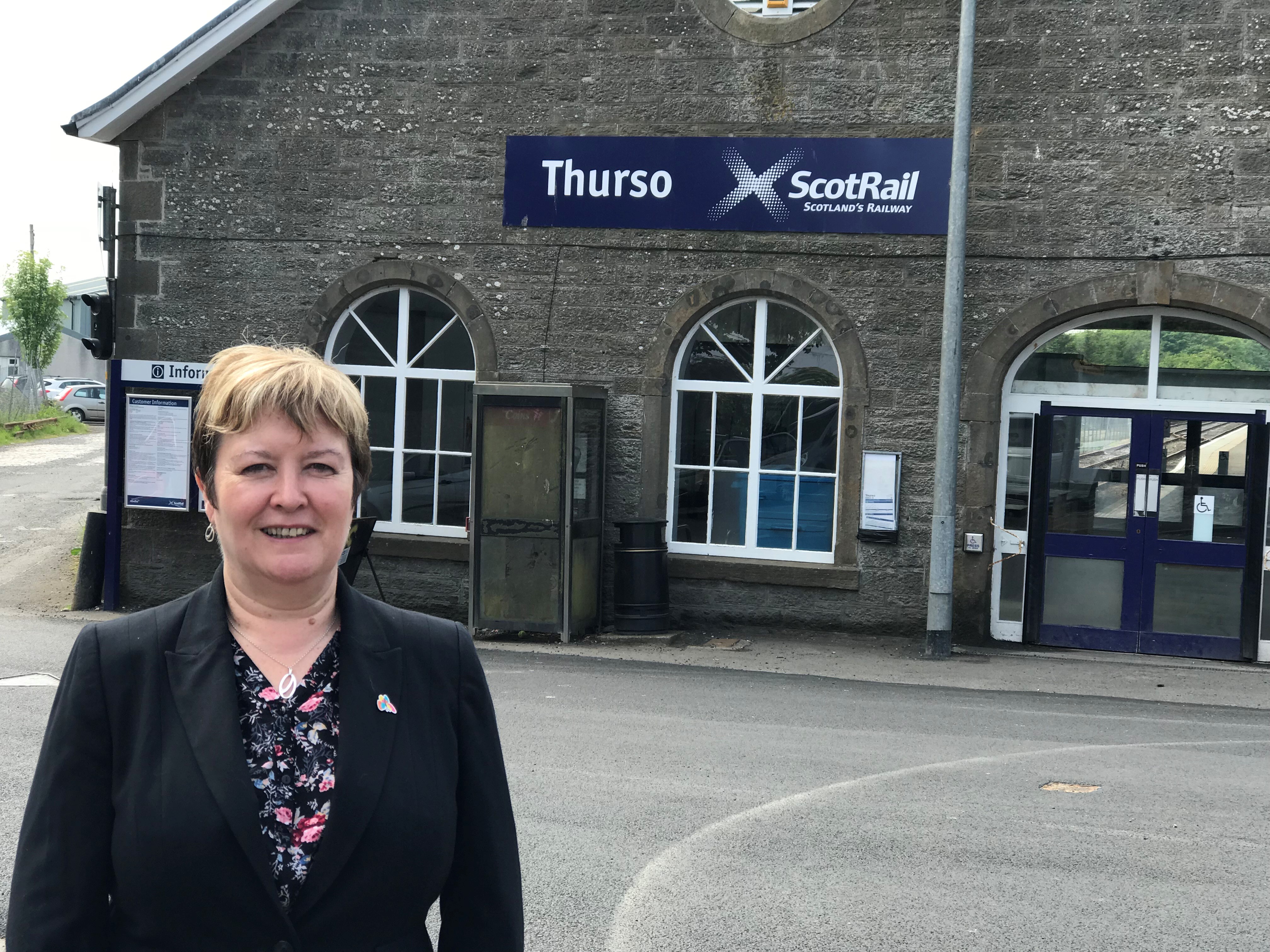 A motion has been lodged in the Scottish Parliament this week celebrating 25 years of a group campaigning to protect, promote and deliver services and infrastructure on the Far North Line.
Highlands and Islands Labour MSP, Rhoda Grant, praised Friends of the Far North Line for working 'tirelessly' to keep the economic and social value of the railway line in the public eye for more than two decades.
The group was formed in 1994 to support and campaign for this beautiful railway which links Thurso and Wick with Inverness and services to the south and east. It has also supported rail links with Kyle.
It has just published a 76-page illustrated volume FoFNL 25, marking the 25 years with stories and memories, highlighting its fight to upgrade the line and reduce journey times on the Caithness/Inverness service.
"FoFNL's members have shown true dedication, often taking rail companies and politicians to task in order to save and develop this line for the future, both for the passengers who rely on it and for freight," said Mrs Grant, who is also the group's Vice President.
"We tend to forget that people really care about their railway but turning that care into a long-lasting campaign is something to be proud of and something to celebrate.
"I hope that the Scottish Government will give FoFNL the 'gift' of the Lentran Loop –reinstating a dual stretch of track north of Inverness to remove congestion on the railway and enable more trains to be run as well as cutting delays.
"It has long been on FoFNL's wish list and I hope that it comes to fruition soon. It would be a fitting tribute to these stalwart campaigners and I will continue to press the Government on this."
The booklet sets out the group's policies, how it sees the future of railways north of Perth, especially the Far North Line, as well as celebrating the people who have campaigned down the years and those who care for stations along the route.
For more information on the group please visit www.fofnl.org.uk
.FoFNL 25 is available direct from the FoFNL website, price, £5
Motion Number: S5M-19935
Lodged By: Rhoda Grant
Date Lodged: 18/11/2019
Title: 25 Years of Friends of the Far North Line
Motion Text:
That the Parliament congratulates Friends of the Far North Line, which is celebrating 25 years of campaigning; acknowledges that it has worked tirelessly to protect, promote and deliver rail improvements to the Far North Line and the Caithness/Inverness rail service; notes that it has produced an informative anniversary booklet to celebrate its achievements, its members and its combined