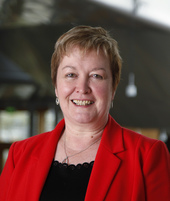 The cost of private rented housing in the Highlands and Islands has soared, official statistics show.
People across Scotland are being hammered with average mean monthly rents increasing substantially over the last year in many parts of the country.
Recent figures released by the Scottish Government show huge increases across the country, including in the Highlands and Islands, over the past eight years.
• One bedroom properties in Highlands and Islands increased by 13.4% from 2010 to 2018
• Two bedroom properties by 15.8%, a 1.3% rise in 2017/2018
• Three bedroom properties by 19.3%, 2.5% rise in 2017/2018
• Four bedroom properties by 17.5%, a 6.5% rise in 2017/18
Highlands and Islands Labour MSP Rhoda Grant said it was clear that a radical change was needed to end Scotland's housing crisis.
"I know that working people across the region are struggling to keep up with the rise in private rents and Scotland's housing crisis is deepening with more people being made homeless," she said.
"Almost half of all people made homeless last year due to rent arrears fell into debt with a private landlord.
"A Scottish Labour government will cap rent rises with a Mary Barbour law. We will also increase the supply of new homes by building 12,000 new homes for social-rent every year."