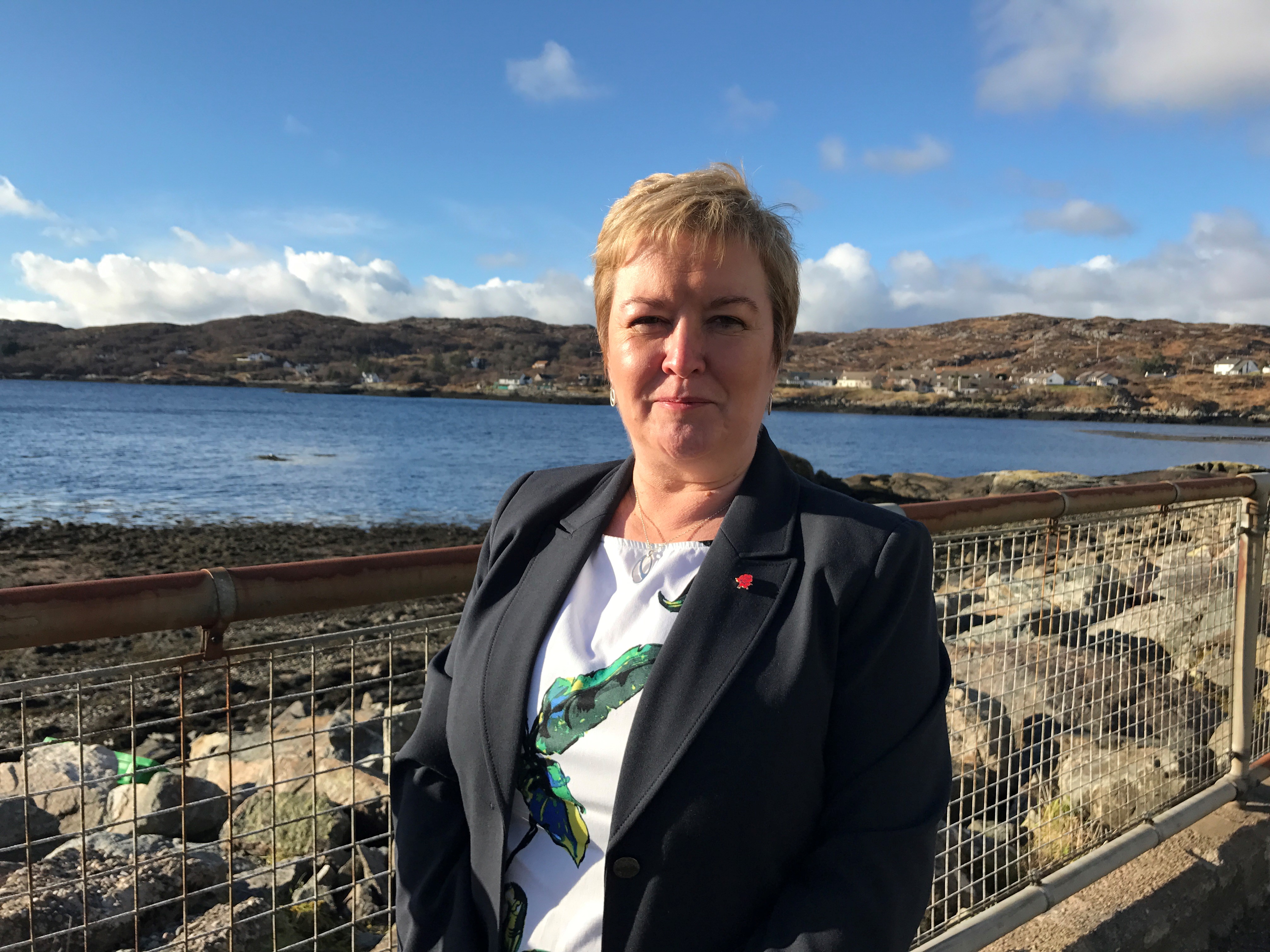 Health chiefs have told an MSP that it is short of more than five full-time mental health nurses on a ward which was recently closed.
NHS Highland said the Strathy ward, in Migdale Hospital, Bonar Bridge, stopped taking "new admissions" in the middle of November, but the health authority has now said it has "no patients" on the ward at present.
Highlands and Islands Labour MSP, Rhoda Grant, wrote to NHS Highland's Chief Executive, Iain Stewart, to ask more questions about the closure, following representations from a concerned constituent.
"The Chief Executive's reply reveals a very shocking picture of mental health staff shortages which are especially felt in a rural area such as Sutherland," said Mrs Grant.
"The small ward cares for ten older, adult elderly requiring assessment. Having that facility closer to home would have been a boon for the patients but also for their families and friends.
"It brings home the dire shortage of such staff and prompts the question of whether facilities such as the Strathy ward can ever reopen without a huge investment in both training and funding."
Mrs Grant is writing to Health Secretary, Jeane Freeman, to ask what steps the Scottish Government is taking to ensure that mental health facilities and services are retained and expanded in the region.
The health authority's reply highlights that the full establishment for the Strathy ward for qualified staff is 10.32 whole time equivalents (WTE) but there are 5.64 WTE registered mental health nurse vacancies.
The Chief Executive said that shortages meant that on the ward there would have been only the equivalent of just over two full-time staff available to work there, considering staff on sick leave and maternity leave.
NHS Highland said it was doing "all we can to recruit staff and in due course reopen the ward".
"Every effort is being made to obtain nursing staff on a temporary or permanent basis with bank posts being fast tracked through recruitment and temporary contracts being offered to bank staff to ensure that the ward can safely open to admissions," said the health authority.
"Clearly the risk of using bank and agency staff is that their attendance cannot be guaranteed therefore we cannot guarantee the safety of patients admitted to a ward based only on this staffing model. This is particularly relevant to patients requiring mental health care."
It was also stressed that Migdale Hospital's general Kylesku ward remains open and busy.
In November NHS Highland announced the ten-patient ward had both vacancies and sick leave affecting staffing numbers, and while every effort had been made to obtain registered mental health nursing cover including staff members working additional hours, bank and agency support there had been little success in getting the cover required.
It said then that older patients requiring inpatient mental health care would need to be admitted to New Craigs in Inverness.
Mrs Grant added: "I know that New Craigs has its own staffing problems and that community services have been cut."
Migdale Hospital opened in 2011 at the cost of £8million.