The Scottish Government is to be asked why there is a 'blockage' in bringing an innovative treatment for conditions such as Essential Tremor, MS and Parkinson's to Scotland.
The Scottish Parliament's public petitions committee heard today how high powered, focused ultrasound could be used on the brain to treat such conditions and is already being used in England.
However, in 2018, the National Specialist Services Committee was unable to endorse an application for funding which would allow a national designated service. It said more research was needed.
The public petitions committee agreed that the treatment had benefits and is now going back to the Government to ask why a decision has stalled, what is needed to achieve the introduction of the treatment and what the timescales are.
Highland and Islands Labour MSP,  Rhoda Grant, spoke at the committee, supporting Inverness resident, Mary Ramsay, who is campaigning to have the technology based in Dundee, and who has Essential Tremor. Her condition causes involuntary and rhythmic shaking and can affect almost any part of the body.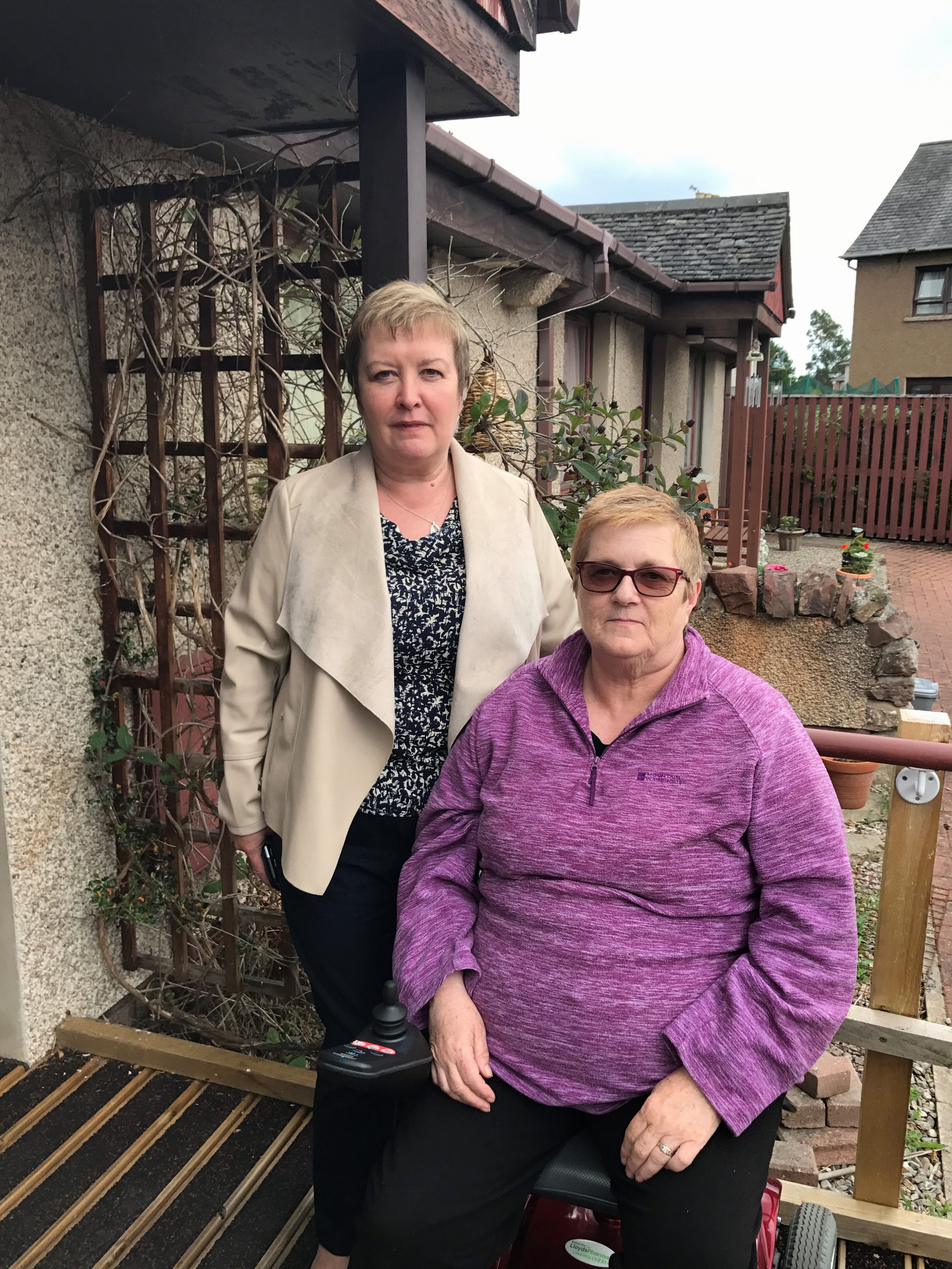 Mrs Grant read out part of Mrs Ramsay statement to MSPs which outlined why she was passionate about the campaign.
Mrs Grant said that Mary had told her: "My tremors, and the lack of understanding surrounding them, has impacted my entire life. Those of us with essential tremor deserve better, and there is a better option. If there is a will and determination to fight essential tremor, and to understand its causes, it can be overcome for the generations that will come after me. It is for those determining the outcome of this consultation to decide whether their will, and their determination, is sufficient for Scottish doctors and Scots with essential tremor to have the best opportunity to fight this fight. For me, and my part, if focussed ultrasound helps someone avoid what I went through, I will fight to my last breath to get it."
After the meeting Mrs Ramsay, who lives in Dalneigh, said she was in tears when she heard the MSP read out that part of her statement to the committee.
"When she got to the last bit, the tears started rolling," said Mrs Ramsay, who has received deep brain stimulation, a process which places electrodes in the brain, to help her condition.
"This is another step forward and I am hoping that we get the required response from the Government to get this technology in Scotland."
Mrs Grant explained to the committee that Mrs Ramsay would not benefit from the new treatment but was passionate that others could.
"All the scientific work and case work surrounding this looks really positive and yes it is a new treatment and will take time to get embedded but it will be a game change for those with Essential Tremor, brain cancers as well as Parkinson's," said Mrs Grant.
Mary currently is Chair of the Scottish Tremor Society and supports the provision of magnetic resonance-guided focused ultrasound (MRgFUS) technology. She is supporting a £2.3million fundraising campaign run by the University of Dundee for the technology which, is nearing its target.
The technology uses MRI imaging to guide high powered, focused ultrasound to a very small point. At that point, molecules are vibrated extremely quickly, which creates intense local heat which destroys the tissue. The technology allows clinicians to target a very specific focal point – with very little heating produced in front of and behind that point, so only the targeted tissue is affected.
England is streets ahead with this equipment based at Imperial Healthcare NHS Trust, London. The team at Imperial supports the introduction of this novel technology to Scotland and the experts who use focused ultra sound at Imperial have informed the Ninewells team in Dundee that they would be happy to visit in order to guide them through the first few procedures.