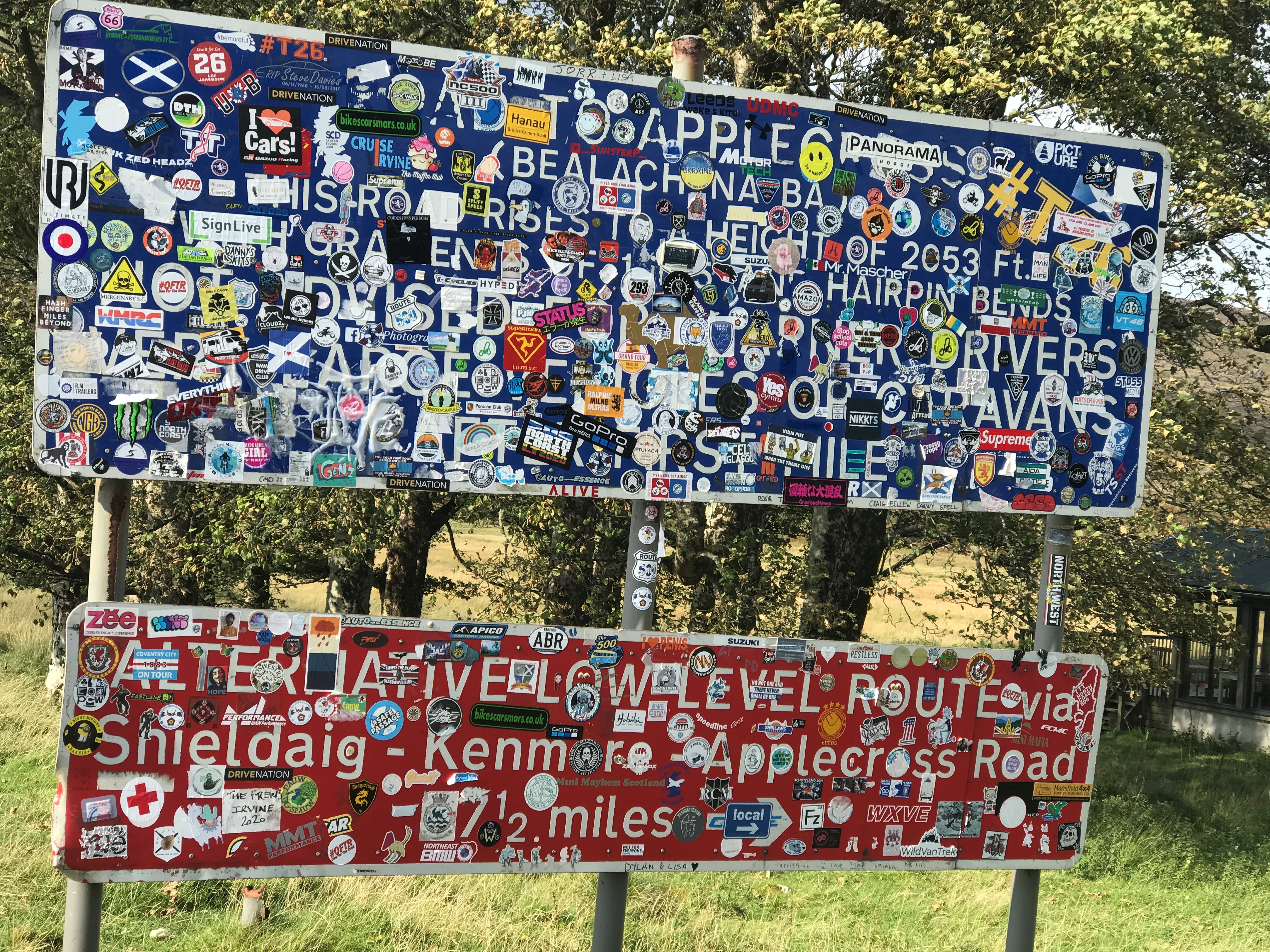 Highlands and Islands Labour MSP, Rhoda Grant, has asked Highland Council about the delay in installing new signs at the bottom of one of the region's most scenic and challenging roads.
The signs, at Tornapress, the start of the Bealach na Ba to Applecross, are obliterated with stickers put up by tourists who have used the route.
However, the community wants the information signs replaced as one warns that the road is not suitable for some vehicles, due to the 1 in 5 gradient and the number of hair pin bends. The second sign also points out the longer, low level route, around the coast road, which could be better for some larger and longer vehicles.
"On any day I have seen campervans struggling to get up the route and know that there are many break-downs due to engines over-heating and even brakes giving out," explained Mrs Grant.
"I also know, for instance, that local lorry drivers are confident in using the road, but I think some tourists are unaware just how challenging a drive it can be until the point of no return.
"I don't think anyone wants to be a kill-joy, but the pass has been extremely busy this year and reinstating the signs gives people a choice of routes."
Mrs Grant was contacted by constituents concerned that new signs haven't yet been installed and she has contacted Highland Council which has told her that "the sign replacement is in hand".
She has now asked the local authority for a date when it will be erected and is still to hear back.
"It would be good if the new signs came with a coating which meant stickers could be removed easily," Mrs Grant added.