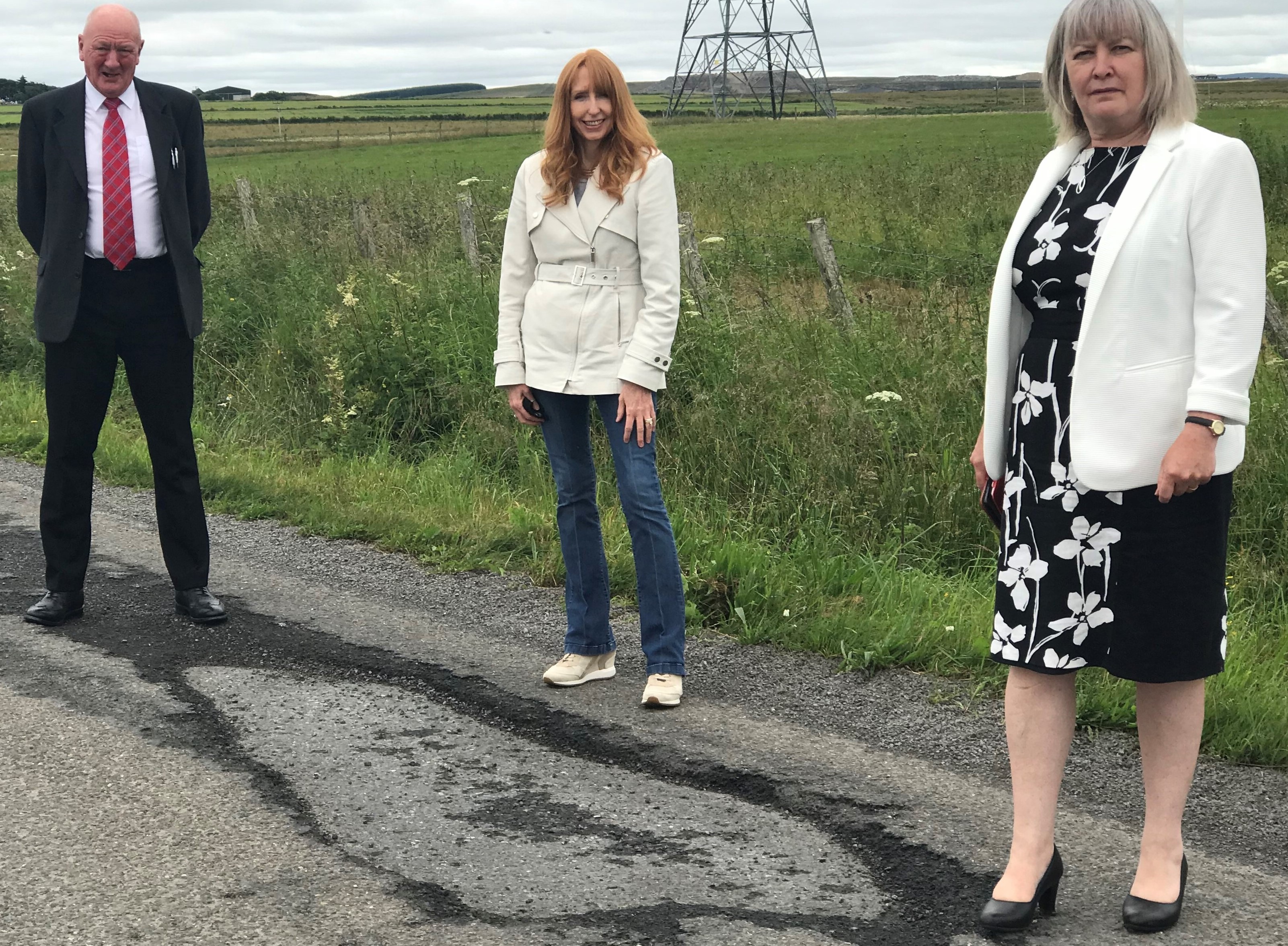 Highlands and Islands Labour MSP, Rhoda Grant, was shaken but definitely stirred when she joined Caithness Roads Recovery campaigners in Caithness.
Mrs Grant met Helen Campbell and Iain Gregory on Monday for a tour of some of the worst roads in Thurso.
The MSP has supported the campaign to have local roads resurfaced and repaired as a matter of urgency in Caithness and North West Sutherland and has previously contacted Highland Council and the Scottish Government, joining the concerns of residents.
"You can hear descriptions of the problems, and see photos, but to drive along those roads and see the damage for yourself just brings home what people have been telling me and just what they have been suffering," said Mrs Grant.
"It was definitely a shake, rattle and rolling time along some roads which residents are refusing or reluctant to use anymore, dodging the potholes and crawling along at a low speed.
"I am happy to support continuing pressure on Scottish Government Ministers and would be willing to sit around the table with cross-party politicians to acknowledge the scale of the problem and solve it.
"Years and years of underfunding by the Scottish Government has led to budget and staff cut-backs and now the gaps are literally beginning to show!"
Mrs Grant also witnessed more traffic on the roads, as many people are opting for a staycation this year and added that, while the area wanted to encouraged tourists it must also ensure that it has the infrastructure to cope with them.
A spokesperson for the campaign said: "Caithness Roads Recovery are delighted that Rhoda Grant MSP visited Caithness to see things for herself. We strongly urge the Highland Council and the Scottish Government to sit down and address this crisis as a matter of urgency"