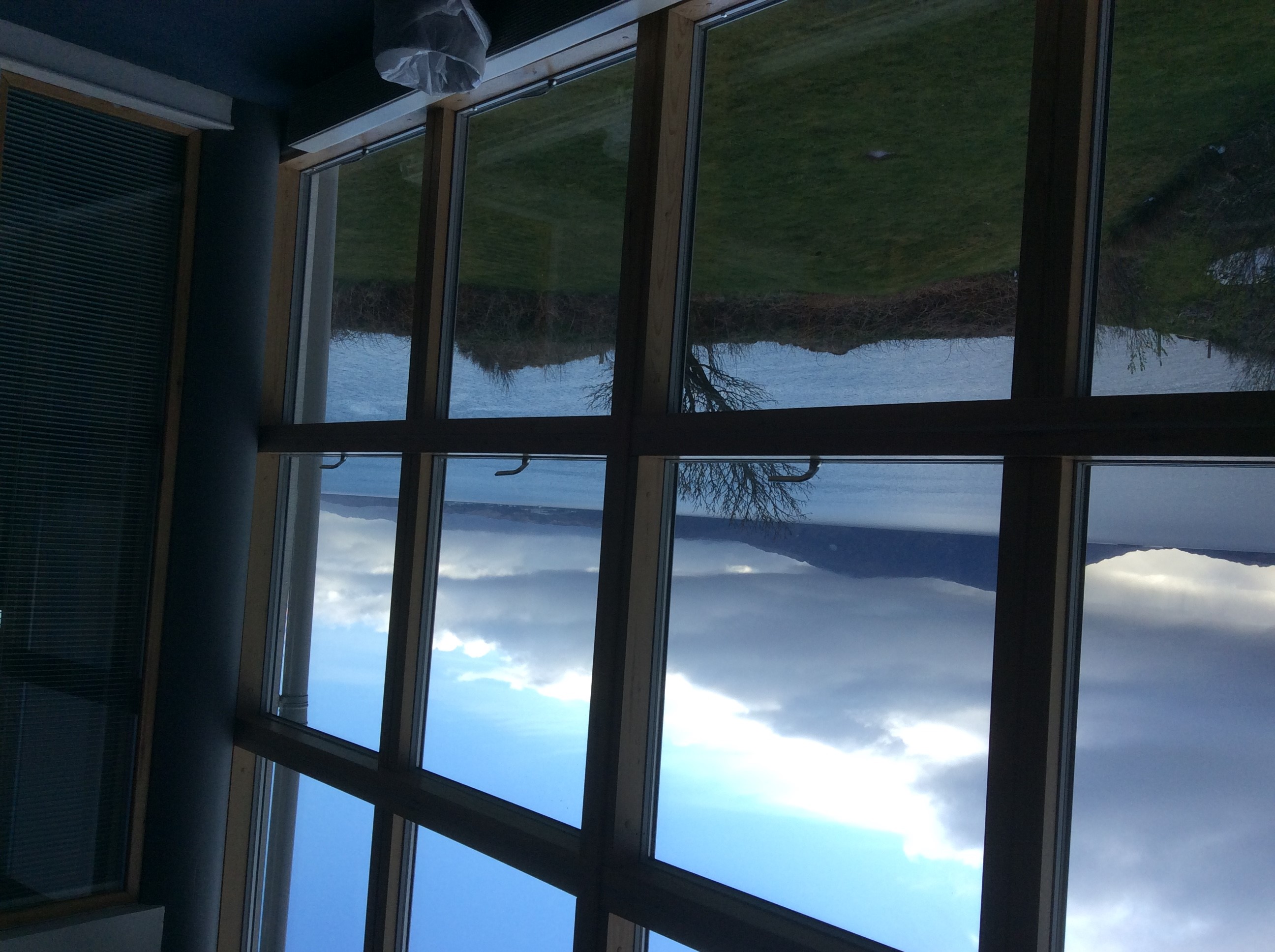 Highlands and Islands Labour MSP, Rhoda Grant, has challenged mobile phone companies and the Scottish Government to look seriously at the lack of connectivity in the region after investigating one constituent's frustrating case.
Sally Semple, of Drumbuidhe, Morvern, contacted Mrs Grant saying there was "evidence of gaps and deterioration in service" which still existed in the Highlands despite the Scottish 4G Infill programme.
Mrs Grant said: "Sally's case highlights that there needs to be some more joined up thinking about how people live in rural areas and how to service their needs. I see the frustration that many constituents suffer highlighted in this one case."
Ms Semple explained she lived in a remote cottage six miles from the nearest public road and from the nearest neighbour, with no electrical connection or landline telephone service.
She explained her cottage was on Loch na Droma Buidhe and there was no consistent mobile reception in the loch. For over 20 years, her family had used a Vodafone telephone number which was accessed via a fixed cellular terminal attached to an antenna (pointed towards the Glengorm transmitter above Tobermory).
Ms Semple, who is a Senior Technical Advisor in the Directorate of Energy & Climate Change, said: "Given my location, the combination of an antenna and a fixed cellular terminal has been an invaluable resource for the folk working and travelling through this remote area. The door to my office where the phone is located has always been open for folk to use in an emergency."
However, she told the MSP that from April this year the phone system stopped working and the company eventually told her it was unable to provide a service to her location, but she never received an explanation of what had changed, nor had managed to cancel her service or receive compensation.
Mrs Grant, who has campaigned for more than a decade on the need for better digital connectivity, investigated. Ms Semple did then get to cancel her service and received compensation and then signed up for Wi-fi calling with a different operator.
Vodafone told Mrs Grant that it had not shut down any sites in the area but was stopping its Sure Signal devices to replace with WiFi calling using an internet connection, but the MSP noted that Ms Semple had never used Sure Signal and the company did not explain the lack of service to the location.
Ms Semple told the MSP: "However the remote nature of my home means that my internet connection is provided via satellite which comes with its own issues regarding time delays and the financial fragility of suppliers.
"I also do not have an electrical grid connection (I have a diesel generator) so power cuts are common. Being able to make phone calls using the mobile phone network (albeit with an amplified signal) was a key factor that allowed my family to use our home and to provide communication and help to those who pass by. I remain nervous that communication over the internet will be able to replace the signal from Glengorm in all circumstances."
She also added that her phone would no longer be available to people passing by and she had been working from her Edinburgh office due to connection difficulties.
Finance Secretary, Kate Forbes, also provided an update on the Government's 4G Infill programme which provides new mobile masts to rural communities.
Ms Semple added: "I spent a good portion of the summer waving a phone with a specially purchased EE sim card at the newly constructed Glenborradale mast on the opposite shore of Loch Sunart but with no luck. I will keep trying. I also note that there is a proposed mast in the vicinity of Kilchoan which may well provide future reception."
Mrs Grant said: "Sally's case highlighted that some fixes weren't suitable for her location – the Scottish Government's offer of a superfast broadband voucher was not needed as she is connected to the best available supplier in her location and she does have satellite broadband.
"Sally is also on her third supplier in the last five years as each has gone bust and a physical internet connection is out of the question as in 2008 the SSE quotation for providing electricity was about £400,000!
"And there are issues for her such as a time delay on calls, variable data speeds leading to lengthy times to access files and on-line meetings some of which have been abandoned.
"It's fine for public bodies and companies to encourage people to work from home, especially as a result of the pandemic, but we do need the services to help them.