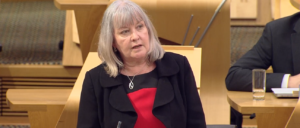 Highlands and Islands Labour MSP, Rhoda Grant, has said she is extremely disappointed with the meeting held yesterday (23.11.22) to discuss progressing the dualling of the A9 between Perth and Inverness, saying that the meeting was not about the dualling at all but was instead about looking at ways of mitigating the number of accidents that are currently happening on the single carriageway sections of the road.
The Minister for Transport, Jenny Gilruth, along with Police Scotland and transport officials met with MSPs to discuss the issue after Mrs Grant had called for a meeting about the number of fatalities over recent months and the timescales for improving the road layout.
Commenting after the meeting, Rhoda Grant said "The Minister discussed using improved lining technology and increasing signage to remind drivers when they are on single carriageway sections while Police Scotland shared their view that driver fatigue was often to blame, coupled with foreign drivers not knowing the road.
"This is all well and good but it doesn't take us any further forward on when the much needed dualling will progress. The Minister advised that the costs have increased and said it is still the Scottish Government's aim to dual the whole road but she's given absolutely no indication of when any of this might progress.
Mrs Grant concluded "It is simply not good enough. The deadline of 2025 is becoming more unachievable day on day but I will continue to do everything within my power to keep the pressure on the Government to get this road upgraded to the standard that it should be. We owe this to the thousands of motorists who use the road daily and to the families who have lost loved ones in such tragic circumstances."