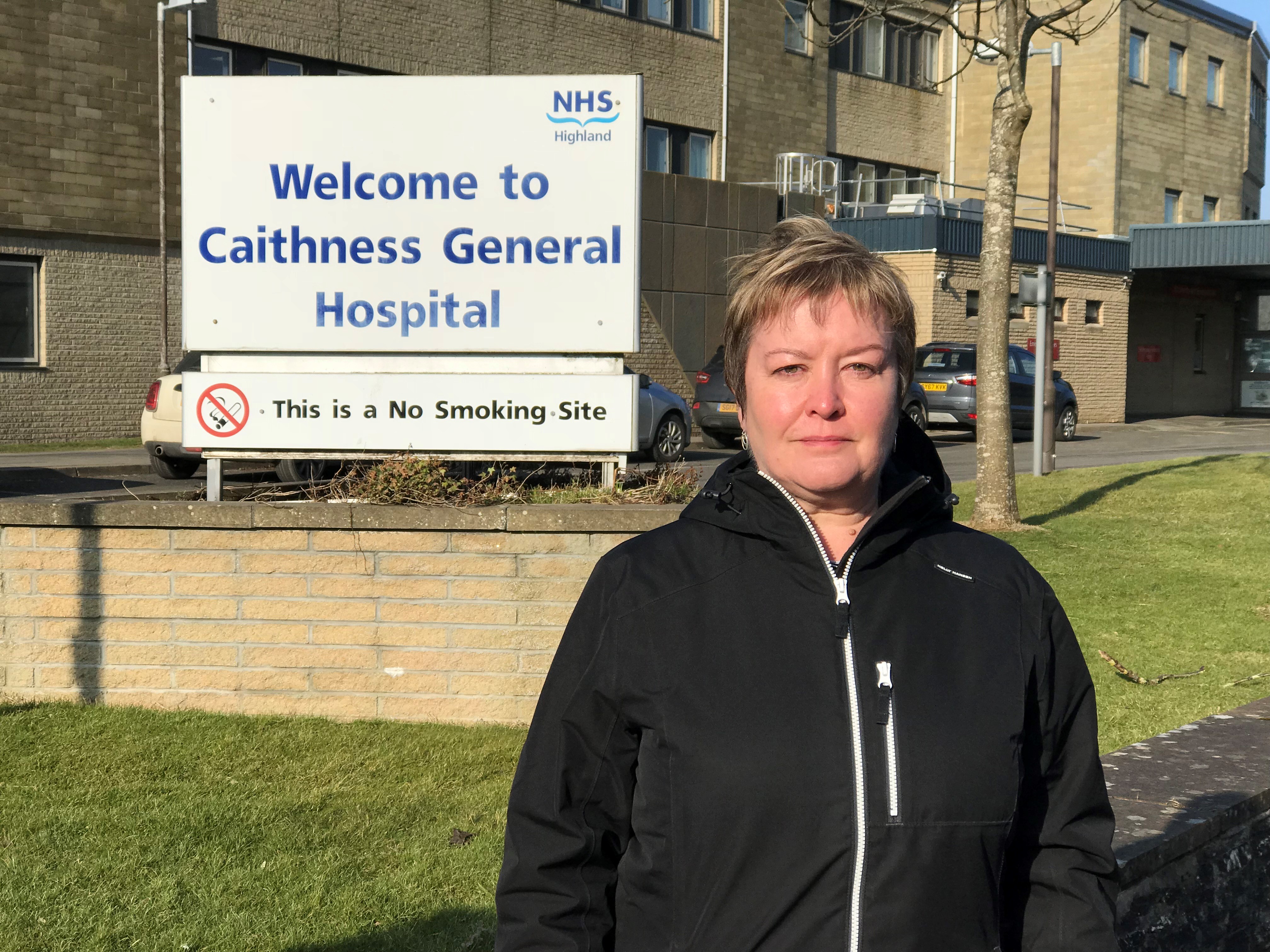 The Health Secretary has promised a "comprehensive response" to concerns raised by a Labour MSP into the methods of transferring pregnant women to hospital from Caithness to Inverness.
Rhoda Grant, who represents the Highlands and Islands, wrote to Jeane Freeman last month renewing her call for a full risk assessment on such transport after receiving an edited version of an investigation into the birth of twin babies, born 50 miles apart.
In February Mrs Grant asked the First Minister why the air ambulance was not initially called when the Caithness mother of the twins went into labour at 30 weeks.
In June, after the MSP received of 'precis' of a report into a Significant Adverse Event Review of the twins' incident –  from the new NHS Highland Chief Executive, Iain Stewart – she wrote to Ms Freeman, the Scottish Ambulance Service and NHS Highland looking for answers to several questions raised by the case.
In Ms Freeman's recent reply to Mrs Grant, the Health Secretary says: "Your letter raises a number of concerns, particularly around the emergency transfer of pregnant women in Caithness by SAS and training and equipment provision for obstetric emergencies in the area.
"As you will agree, patient safety is paramount, both for delivering mothers and their babies, which is why I am raising the concerns detailed in your letter directly with the health board and SAS to obtain assurance that service delivery is of the high quality expected by and for pregnant women in Scotland.
"I will write to you again following these discussions to provide a comprehensive response to the issues you raised."
In the precis of the report NHS Highland said that the air ambulance helicopter was "a highly unsuitable environment for the delivery of a baby" and Mrs Grant wanted to know what aircraft can be used to airlifted pregnant women to hospital in an emergency.
"I also raised a number of other questions about equipping staff with specialised skills and training that would allow them to carry out checks normally carried out by an obstetrician and also about the prospect of another review, bringing in other Caithness cases," said Mrs Grant.
"It is now good to know that the Health Secretary is to follow these up with the health authority and ambulance service which have yet to reply to my questions.
"There must be a full risk assessment carried out on what transport can be used and when and what craft is suitable for airlift in emergencies with pregnant women.
"If pregnant women at risk cannot be transferred by air or by road, perhaps due to weather conditions or the need for an urgent delivery, what is the plan for Caithness? What equipment and expert advice is available for the midwives and other health professionals?
"It is vital that the people of Caithness get some answers to questions that have been asked over many, many months without suitable answers.
"I'm anxious that no pregnant women will have to go through such a risky transfer to hospital as that suffered by the twins' mother."
Previously, at First Minister's Questions, Mrs Grant told Nicola Sturgeon the woman had bravely shared her experience of giving birth under the current maternity provisions in Caithness.  After going to Caithness General Hospital, the mother was informed that she would have to go to Inverness by road ambulance, over a 100 miles away and two- and half-hour drive.
Mrs Grant told the First Minister: "Half way into that journey they had to stop at a community hospital at Golspie when the first twin was born breech.
"The air ambulance was then tasked but because it would take two hours to arrive the first twin would be sent by road to Inverness.
"The helicopter could not land, another air ambulance was tasked but this would take too long therefore a second ambulance resumed the journey to Inverness where the second twin was born.. Thankfully after prolonged stay in hospital all are now doing well.

"However, it begs the question why was the air ambulance or emergency retrieval team not tasked initially airlifting the mum from Caithness.

"Will the First Minister investigate this, and will she make sure that the air ambulance treats situations like this as a priority?"

Nicola Sturgeon promised to investigate and conveyed her good wishes to the family. She said she could not answer immediately as to why the air ambulance was not initially tasked, and did not have information in the chamber, and but she asked the Health Secretary, Jeane Freeman, to investigate this.