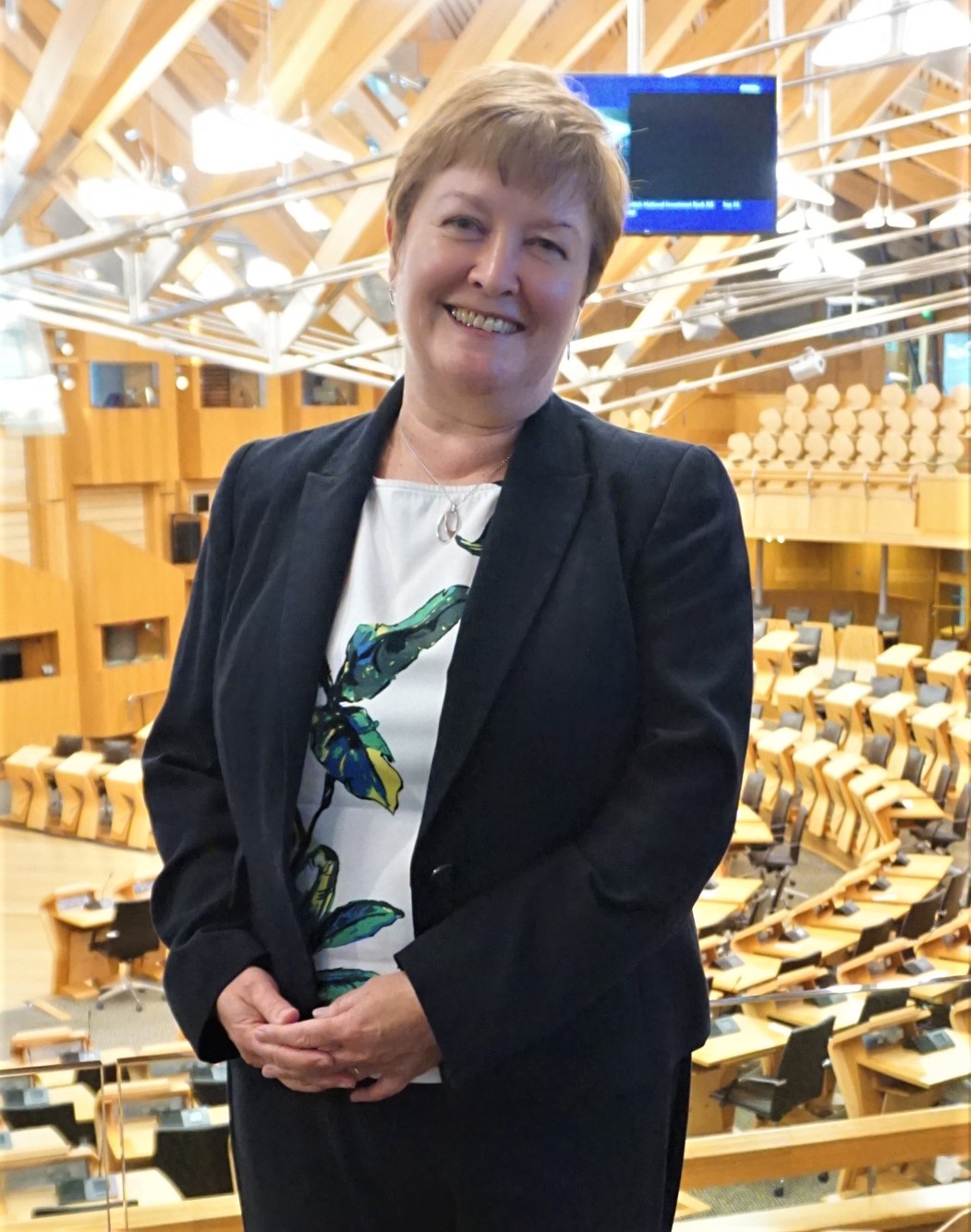 MSP Rhoda Grant has said she is 'delighted' that NHS Highland has back-tracked over plans to see its successful and long-standing alliance with Sight Action severed.
Rhoda ­­­‑ who worked with service users and staff to oppose the plan – and tabled a motion for debate in the Scottish Parliament in a bid to save Sight Action – said today's announcement that both parties have decided to work together to find a way forward for these valuable services to continue will bring immense relief to clients.
The Inverness-based charity's specialised qualified Rehabilitation Officers have been delivering support to more than 2700 blind and low sighted people since 2008 under contract to the health board.
However, the last few weeks have seen its future swivel on a knife-edge, after Sight Action Executive Manager Gillian Mitchell warned it could not bid to renew its contract because the health board was unwilling to adequately fund the service.
And she believed the health board's intention to take the service in-house would see blind people "walking out in front of buses" or "not leaving the house at all".
A campaign was quickly launched, which Rhoda helped to spearhead.
And a joint statement released from Sight Action and NHS Highland this morning shines light from the end of the tunnel.
The statement said: "We have all agreed to work together to evaluate the current model, consult with service users and identify areas of the service that will meet any new developments in Scottish Government strategic planning and ultimately benefit service users".
Commenting, the Labour MSP said: "This has been a very frightening time for Sight Action staff and clients and I am so relieved that NHS Highland has taken pause to listen to the concerns. I'm still shaking my head as to how the health board might have considered an alternative model. I shudder to think what might have happened to the blind or partially blind people for whom Sight Action is their lifeline. However, I will be watching this issue closely. Negotiations will be tight in the coming weeks. Not only has funding for the Sight Action contract not been increased in more than a decade, it was cut by 10 per cent along the way. If Sight Action did not provide this model of service, there would be a loss of 84 years of combined qualified experience in this field of expertise. These specialist staff would leave the area, lost to the Highlands for good. Everyone knows budgets are tight but we all would still expect common sense to prevail."
The MSP praised the hard work put in by Sight Action and service users fighting the move.
She said: "Staff, campaigners and politicians like me campaigned against this move. We were able to pick apart NHS Highland's case, which was based on a misunderstanding of the unique difficulties that come with impaired vision. The important thing is that the campaign for Sight Action to continue delivering the contract appears to have been successful.
"I am delighted. This is a real victory for people power."