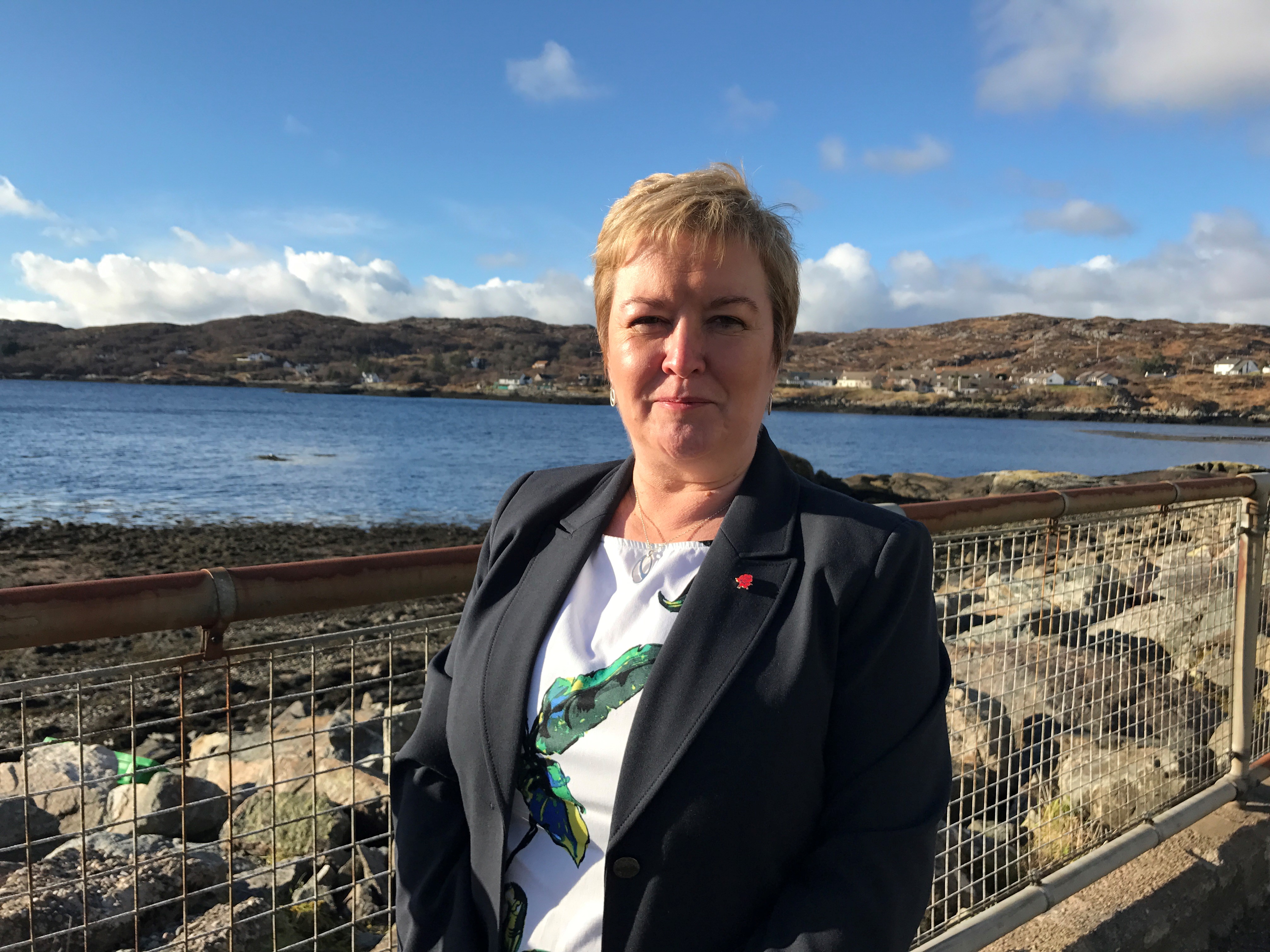 Regional Labour MSP Rhoda Grant has said the announcement that Home Farm Care Home on Skye is being taken over by NHS Highland is "extremely welcome".
Home Farm had been under NHS supervision since May, after the home suffered a severe COVID-19 outbreak in which 10 residents died.
The facility had been operated by the private care provider HC-One.
The NHS stepped in to manage the home  when a court action brought by the Care Inspectorate saw the provider's license for the site temporarily revoked.
It came after an unannounced inspection triggered by the COVID outbreak found "serious concerns" about care standards.
The legal action was dropped in August after the Inspectorate found "significant improvement" had been made.
Mrs Grant said it was good to know the care home had a secure future.
However, she has voiced concerns over the "secrecy that surrounds what happened" there.
She said: "There are probably many more care homes which need to be taken into public hands but what's worrying me is all the secrecy that surrounds what happened in that home. The public needs to know if we are going to be able to move forward to protect our care homes in the future."
Mrs Grant has requested a formal review of the Care Inspectorate's decision to refuse to provide her with information she previously requested.
She said her repeated attempts to see the reports that the Care Inspection lodged with Inverness Sheriff Court when it dropped its court case against the care home owners HC-One were turned down on the basis they were not ready for publication.
Three reports have, however, been published today on the Care Inspectorate website.
But Mrs Grant said the delay was unacceptable and questions remain to be answered.
"The Care Inspectorate had previously informed me that these reports were not ready for publication which seems extraordinary since they should have provided some of the key evidence submitted to the Sheriff Court. While I am delighted they have now been published, serious questions that remain to be answered about whether they have been subsequently altered for public consumption. It might be that neither the Care Inspectorate, who had failed to check on Home Farm despite knowing there were serious infection control issues in January, nor the provider HC-One, had wanted their dirty washing aired to be in court. But if we are to prevent further tragic and unnecessary care home deaths in future, we need to know what went wrong."
The MSP said she had been raising multiple questions around the matter for months.
She added: "My request for a breakdown of the costs of NHS Highland's take-over project since March was turned down under Freedom of Information but I have appealed this decision. I want to know whether HC-One is being asked to foot any of this bill.
"I also asked the Scottish Government's health secretary Jeane Freeman whether checks had revealed the source of the Home Farm Covid outbreak. I wanted to know whether it had been transmitted by infected patients who were transferred into the home from Raigmore Hospital. But Mrs Freeman said this information is not known.
"This, again, beggar's belief. What we need now are dates of all admissions to Home Farm from hospital. We need to know whether those older people had been tested or not and we need to know the date Home Farm first reported Covid cases to the care inspectorate and those are questions I am asking."
Ends.