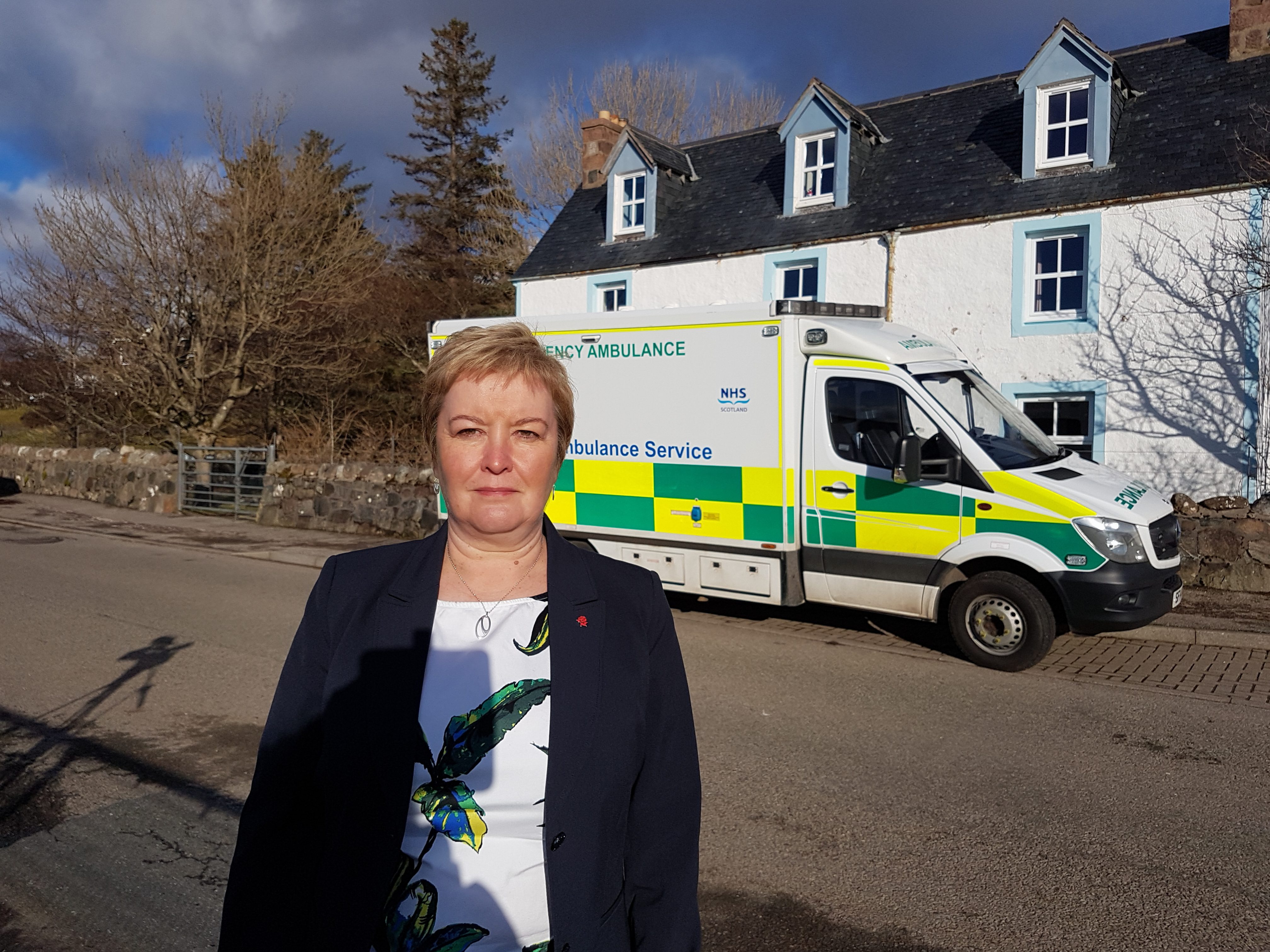 Highlands and Islands Labour MSP, Rhoda Grant, spoke at the Scottish Parliament today in support of a petition submitted by Caithness health campaign group CHAT.
Maria Aitken's petition appeared before the Public Petitions Committee and called on "the Scottish Parliament to urge the Scottish Government to ask all relevant health boards to review their maternity model to ensure that it meets the needs of remote and rural communities".
The committee heard that the decision to change the status of Caithness maternity unit from an obstetric unit to a midwife unit in 2016 was made on the basis of safety.  Mothers and/or babies who are assessed as needing obstetric or neonatal care are transferred to Raigmore Hospital.
Mrs Grant said it was a really important petition and urged the committee to take it seriously.  She explained how she had been involved over several years in trying to find a solution to pregnant women from Caithness travelling more than 100 miles to Raigmore Hospital to give birth.
She explained that in Feb 2019 she raised at First Minister's Questions the 'horrendous circumstances' of a mother whose twins were born 50 miles apart after a dash to Raigmore Hospital and the stress that also caused the staff involved.
The committee unanimously agreed to get back to the Scottish Government to ask what progress had been made on several initiatives which were looking at solutions for rural areas.
Initiatives include a Best Start North Steering Group, established under the direction of NHS Highland and NHS Grampian Chief Executives, to oversee and steer a review of maternity and neonatal services across NHS Shetland, NHS Orkney, NHS Highland and NHS Grampian and which seeks to understand the resources, constraints, challenges and opportunities in the current systems.
After the meeting Mrs Grant commented: "I have been asking so many questions about this over the years and, yet, have not seen any solutions forthcoming, including the need for a full risk assessment for transfer journeys to Raigmore.
"Of course, I realise that Covid-19 has seen some initiatives stalled but the Scottish Government really need to get on with this.
"I've been told that the air ambulance helicopter is 'a highly unsuitable environment for the delivery of a baby' and that means for any woman in labour and needing emergency help going by road ambulance is really the only option and air transfer is almost a non-starter.
"Emergency aircrafts should be large enough to carry medical equipment and be able take at least one qualified medic on board, particularly to cater for women in labour."
She also said the ScotSTAR service, run by the Scottish Ambulance Service and used to fly in medical experts in emergencies to locations, does not have obstetric/midwifery staff and she has asked if that expertise can be added to its remit.