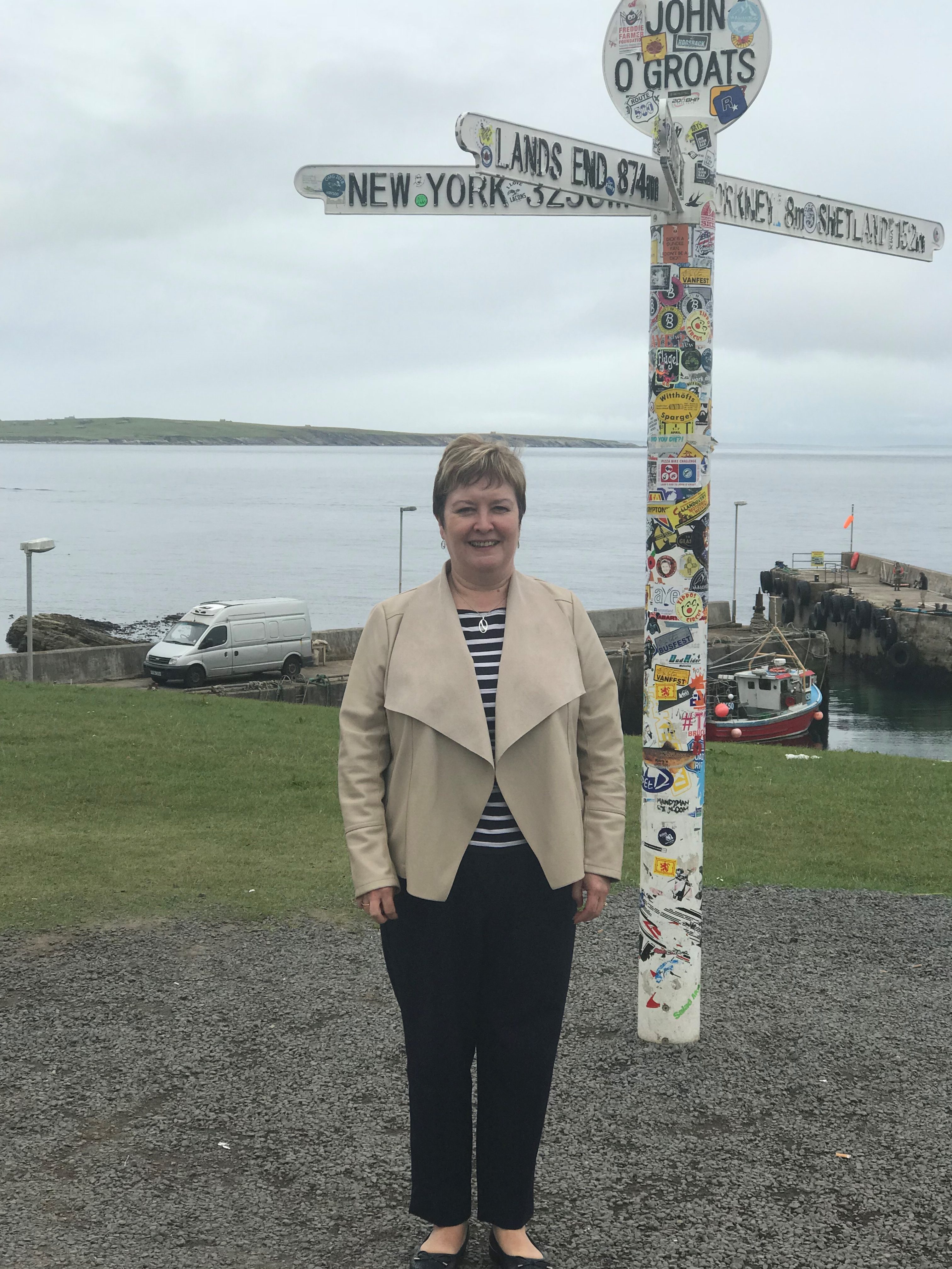 Highlands and Islands Labour MSP Rhoda Grant says communities will have to wait to see what concrete plans the Scottish Government has to tackle their concerns about a predicted second wave of tourists descending on the region this summer and autumn.
In a reply to a Parliamentary Question Mrs Grant lodged, Rural Economy and Tourism Secretary, Fergus Ewing, was keeping any proposals close to his chest, despite telling Mrs Grant "an announcement will be made ahead of the 2021 season outlining steps taken."
"You would think these plans are state secrets!" commented Mrs Grant.
"I can see that many people and families will be looking at staying in the UK this year, much like last year, especially if everyone has managed to be vaccinated by July and August.
"It's predicted that accommodation will be in short supply, especially in areas such as those around the NC500. What I would hate to see is dirty camping, litter left by the roadside and irresponsible parking and I am sure that Government ministers do not want that as much as anyone else.
"But what proposals are in the offing with Easter not far off and people looking hopefully to the summer? Whatever restrictions are in place by then, the country needs to be prepared and we can't let it drift on as it did last year.
"However, Mr Ewing's response that its Visitor Management Strategy 'will not resolve all the issues' has set alarm bells ringing that local communities, councils and parks authorities will have the burden of responsibility for enforcement after suffering the stresses, strains and funding gaps left by the pandemic."
Mrs Grant stresses that she welcomes tourism because it represents up to 43% of employment in areas such as the Cairngorms National Park compared with 8% in Scotland overall. While tourism also boosts communities in remote, rural areas, expanding the economy and allowing smaller businesses to thrive.
However, the MSP would like to see what is in the Scottish Government's plans to develop tourism infrastructure and to promote education to cope with problems on the ground.
Mrs Grant is concerned if campsites remain closed, and hopes campsite owners can be better advised on safety measures to keep customers safe while also keeping campervans and campers off unregulated sites and unacceptable camping spots.
She received an answer to a Parliamentary Question in October last year where Mr Ewing, said that a multi-agency group was due to meet in November to look at solutions and make recommendations to Ministers but then nothing more was heard.
Question S5W-34700: Rhoda Grant, Highlands and Islands, Scottish Labour, Date Lodged: 21/01/2021
To ask the Scottish Government, further to the answer to question S5W-32106 by Fergus Ewing on 26 October 2020, whether the public agencies group reported back in November 2020 and, if so, what actions are being taken by the cabinet secretary regarding (a) camping, (b) pressure on rural communities and (c) the environment, particularly in the Highlands and Islands.
Answered by Fergus Ewing (29/01/2021):
The group has made positive progress. A Visitor Management Strategy for the 2021 season has been agreed and focuses on 3 areas: Education and Marketing, Investment and Infrastructure, and Prevention, Regulation & Reassurance.
An announcement will be made ahead of the 2021 season outlining steps taken.
It should be noted though that although some progress has been made by the Scottish Government and its partners, this will not resolve all the issues. This will require an ongoing partnership approach from relevant authorities and communities. Littering, roadside dumping and antisocial behaviour should continue to be tackled through enforcement. The ultimate responsibility for adequate service provision also remains the responsibility of local and national park authorities.
Current Status: Answered by Fergus Ewing on 29/01/2021