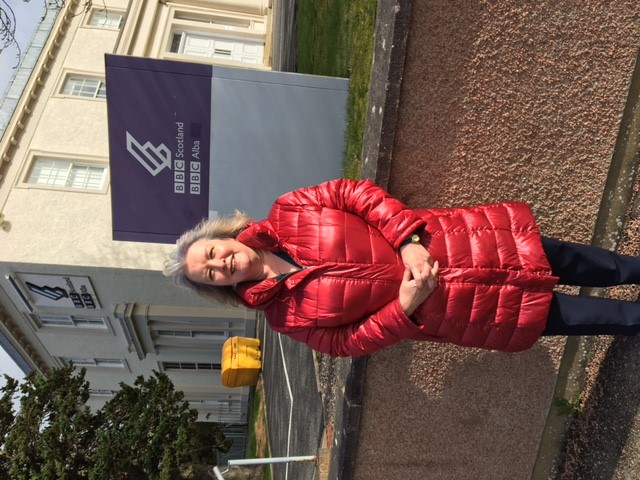 Rhoda Grant, Scottish Labour's lead candidate for the Highlands and Islands region for Holyrood at the elections on May 6th has called on BBC Scotland to decentralise jobs to the region following the corporation's decision earlier this month to move some of its key departments and staff outside London to make the corporation more reflective of the UK as a whole.
The BBC described the plan as a "top-to-bottom change" and its biggest transformation in decades.
As a result of the changes, entire departments and news divisions will be moved to Birmingham, Cardiff, Leeds, Glasgow and Salford.
Recently, smaller BBC outposts including at the Inverness base in the Highland capital have seen job losses or relocations to the central belt.
Ms Grant has written to BBC Scotland Director, Steve Carson, to ask for as many roles as possible from the relocation to be moved out of Glasgow and into the Highlands and Islands.
Commenting, Rhoda Grant said:
"The decentralisation of jobs by the BBC in London is a very welcome move, however, moving jobs out of London to Glasgow fails to support smaller sites such as the BBC office in Inverness.
"It's clear to me that BBC Scotland and the organisation as a whole should also now seek to move jobs out of Glasgow and not only secure the future of BBC sites in the Highlands and Islands, but to actually bring jobs closer to our local communities and away from the central belt.
"We have the opportunity to bring more jobs and employment to the region as we recover from Covid-19 and decentralising jobs and creating opportunities in the Highlands and Islands must be at the heart of our national recovery plan."