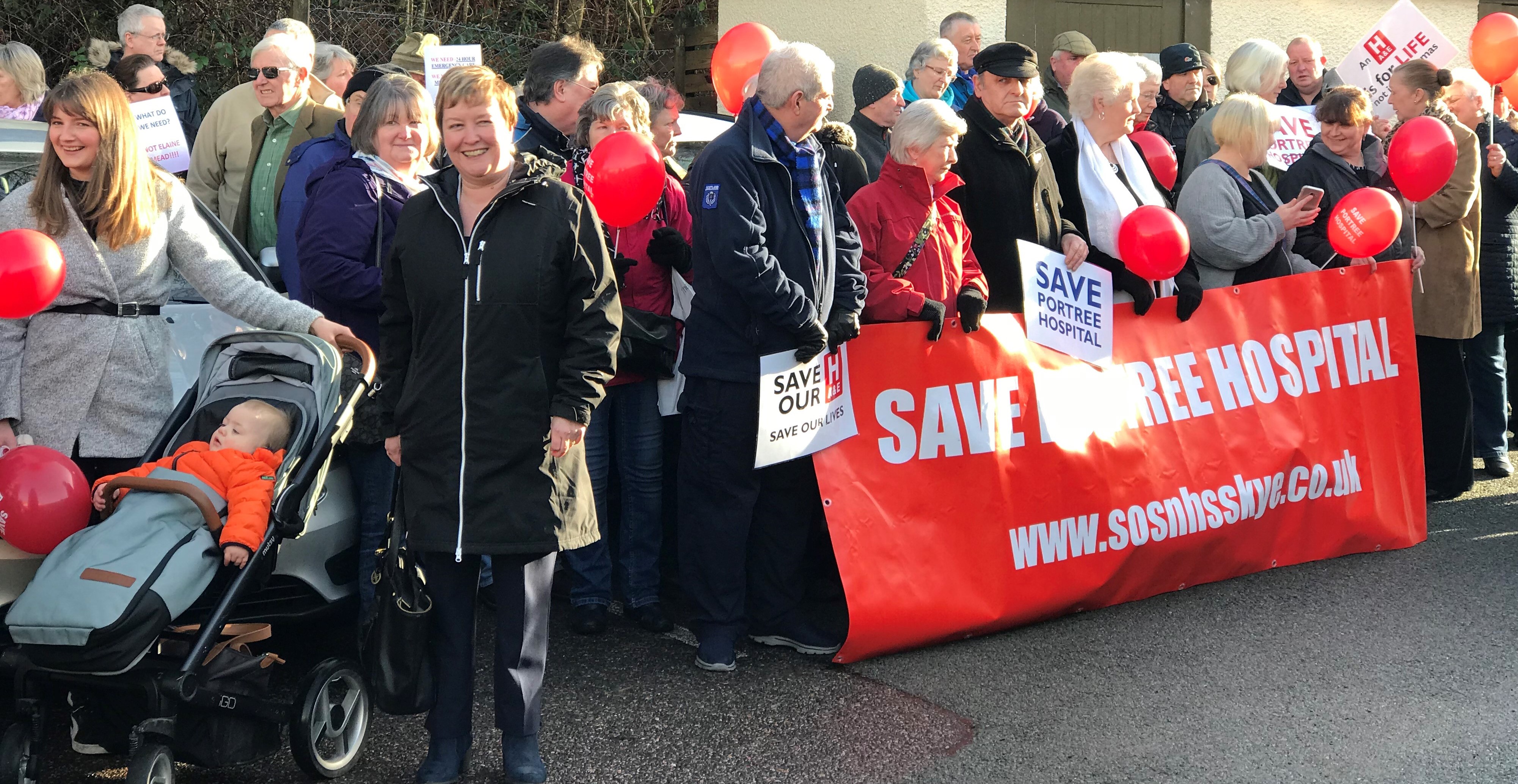 Scottish Labour's Highlands and Islands lead list candidate, Rhoda Grant, and Scottish Labour's Skye, Lochaber and Badenoch candidate, John Erskine, will fight for Portree Hospital to remain open if community fears of closure are realised.
Mrs Grant previously backed campaigners who wanted to keep the hospital.
"In 2019 I said there were a number of highs for me including Raasay finding a solution to having round the clock nursing cover – an issue raised since 2016 – but also the Save Portree Hospital campaign, which I supported, winning 24/7 urgent care and the retention of beds.
"I said then that the situation still had to be monitored and that's been proved right if closure plans are back on the table as feared.
"To me this smacks of the continued centralisation by the Scottish Government and highlights that more money needs to be injected into rural health care.
"One of the reasons for keeping Portree open was also to allow speedier access to emergency care on the island and with Skye still popular for tourism too it's essential that this is taken into consideration."
Scottish Labour's Skye, Lochaber and Badenoch candidate, John Erskine, is to join Mrs Grant in contacting NHS Highland's Chief Executive, Pam Dudek, to find out more information on exactly what is planned for Portree.
"The community put up a real fight and won last time, so it's hard to believe that this is under consideration again," said Mr Erskine, who is also a Scottish Labour Highlands and Islands list candidate
"I'm hoping that Covid isn't being used as an excuse to wield the axe for Portree beds which should remain open and I'm happy to support the community on this.
"As part of Scottish Labour's National Covid Recovery Plan we have a plan for an NHS recovery that will restore our health services in the Highlands and Islands."