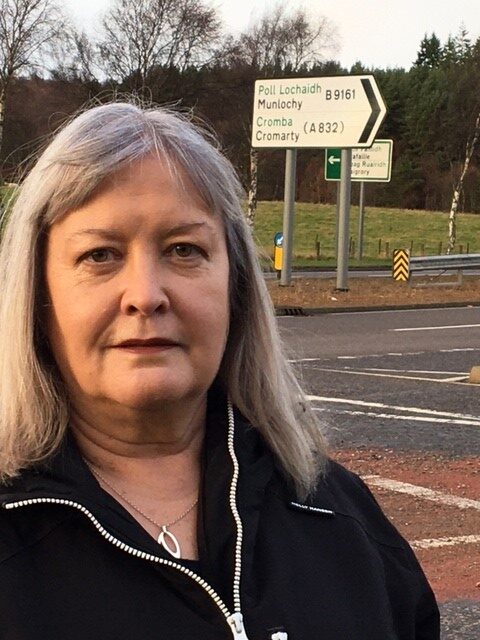 Highlands and Islands Labour MSP, Rhoda Grant, has welcomed the publication of the Part 1 Options Appraisal on the A9 North Kessock to Tore safety study.
The report looked at options developed during the Case for Change stage, taking account of objectives developed with stakeholders as well as technical criteria in line with Scottish Transport Appraisal Guidance (STAG).
Extending the slip road south of the Munlochy junction was the most popular of the medium term options with an overwhelming 86% of respondents supporting this while a long term option of installing a grade-separated junction at the present Munlochy junction, was favoured by 66% of respondents.
Four options are discounted from the process as these have been committed for delivery by Transport Scotland. One of these committed options is to provide street lighting at Munlochy Junction.
Rhoda Grant said "It is clear Improvement is much needed and the report has highlighted many possible options for this. These options will now been looked at by Transport Scotland who will then consider the next steps.
"I'm glad the communities' voices are being heard and we need to press ahead with the next stage of the process without delay.
Mrs Grant continued "While the appraisal appears to have ruled out the option of reducing the speed limit along the stretch of road from North Kessock to Tore I am pleased to see that there is overwhelming support for extending the slip road south and support for a grade- separated junction at the Munlochy turnoff.
The MSP concluded "Installing the street lighting at the Munlochy junction was also popular and work has now started on this. I know communities the length of the Black Isle and beyond will be relieved to see the work begin."
"We need to keep the pressure on the Scottish Government and Transport Scotland to move forward with additional improvements without delay."
The possible options identified for progression in the appraisal include: amend road signage for visitors and tourists, activated warning signs, prohibit U-turns at intermediate junctions and Munlochy junction, prohibit all right turns at Munlochy junction, prohibit right turn from B9161 at Munlochy junction to A9 Northbound, relocate bus stops on the A9 at Tore roundabout, improve pedestrian routes – integration with bus stops, particularly at Tore roundabout, improve pedestrian routes (footpaths) around Tore, improve pedestrian routes – controlled crossing at Tore roundabout, enhanced signage for cyclists, improve southbound on-slip at Munlochy junction, install traffic signals at Tore Roundabout, extend the right turn lane from the A9 to the B9161, convert Munlochy junction into a roundabout, grade separation at Munlochy junction.
Four options have been committed for delivery including: installation of street-lighting at the A9/B9161 Munlochy junction (already started), investigate improvements to road markings at Tore Roundabout, investigate improvements to active travel facilities at Tore Roundabout, review of the speed limit in the approaches to Tore roundabout including the A835 to the Tore PS junction.