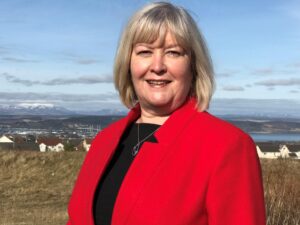 Highlands and Islands Labour MSP, Rhoda Grant, has made a further push for progress on dualling the A9 south of Inverness following the devastating accident at the Slochd summit in July of this year in which three people were killed and four were hospitalised.
Mrs Grant received representation after the accident and tabled a Parliamentary Question asking when the remaining single carriageway sections of the A9 south are due to be upgraded to dual carriageway. She received a response from the Transport Minister, Jenny Gilruth, which failed to give any indication of when things may move forward with the dualling and the MSP has now asked for a meeting with the Minister to discuss the matter in more detail.
Rhoda Grant said "Following the heartbreaking accident at the Slochd summit in July, I asked when the remaining single carriageway sections of the road are due to be upgraded.
"The reply I received from the Minister lacked any kind of detail. It advised that work to determine the most suitable procurement options for the remaining sections of the A9 dualling is ongoing, that it is a complex exercise, which looks at a number of factors including how the project can be delivered most efficiently, whilst minimising disruption to road users and helping to support economic recovery post-COVID.
The Highlands and Islands MSP, who has campaigned for improvements along the A9, north and south of Inverness, including at the Munlochy Junction continued "The dualling is due to be completed by 2025 but there is a lot of work still to be done on that. 2025 is fast approaching and we mustn't take our eye off the ball. We need to keep the pressure on to ensure the Scottish Government moves forward with the rest of the upgrading as a matter of some urgency.
She concluded "I am seeking a meeting with the Transport Minister to ensure this issue is to the forefront of her mind and to encourage her and her officials to press forward without delay in making this road fit for the volume of traffic it carries daily."