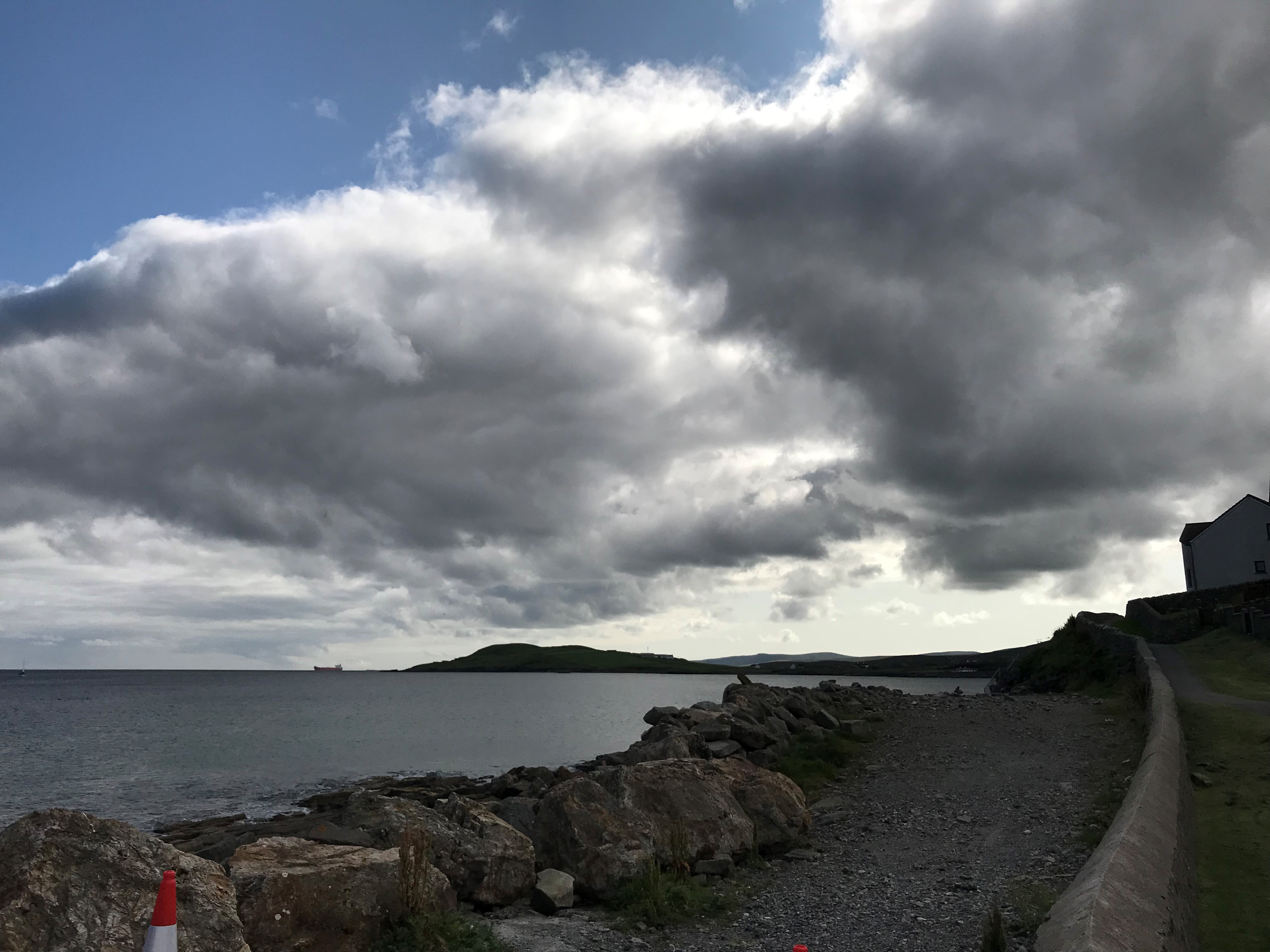 Highlands and Islands Labour MSP Rhoda Grant has praised NHS Shetland's health team for setting up its own Covid-19 home testing system.
Mr Grant last week highlighted that there were large swathes of the Highlands and Islands where ordering a Covid-19 home testing kit was a useless exercise due to the postal delivery and collection system.
Prompted by constituents saying they could not receive a home test, she asked the Scottish Parliament's Information Centre to research a list of all areas where tests could not be delivered.
The independent research unearthed that people in Inverness and Moray were covered, but large areas were not including postcodes on the Western Isles, Orkney, Shetland, Argyll and Bute, Caithness, Sutherland, Ross and Skye, Lochaber and Badenoch.
However, NHS Shetland's Chief Executive, Michael Dickson, has now revealed how his health authority set up its bespoke system and Mrs Grant is asking the Scottish Health Secretary, Jeane Freeman, if other rural and remote areas could do the same.
"I was inspired by Shetland's example, which managed to get around a major flaw in national planning for Covid testing," explained Mrs Grant.
"However, the Chief Executive did tell me it wasn't an easy task and required a lot of work to get it up and running.
"I have now contacted Ms Freeman to ask if other areas of the region could learn from Shetland's example and set up their own individual delivery, pick-up and results systems so residents can receive quick and accurate results without leaving their homes.
"I was pleased to hear that Shetland's home testing scheme had protected its on-island capacity for those who are more unwell or may require transfer to the mainland for treatment."
Mr Dickson told Mrs Grant credit for the work has to go to the Covid testing team in NHS Shetland led by the Public Health Consultant Susan Laidlaw.
Any resident of Shetland makes contact using a web form which generates an email to the testing team. For those who can't access the internet we have a dedicated phone line.
After the request is received, contact is made to arrange for a dedicated driver to make a safe drop off and a pick-up time for the self-test kits.
If, for example, the call is received on a Monday morning the test would be dropped off and if possible picked up that afternoon.
The test is then securely packaged up with the others that need processing and dispatched that night on the overnight ferry from Shetland which arrives into Aberdeen at 7am Tuesday morning, a courier collects it and transports it Glasgow Lighthouse Lab for processing and the health board and the patient usually receive the result on Wednesday.
Mrs Grant was told that flights could be used but the ferry was more reliable.
Last week Mrs Grant explained that alarm bells rang for her when two constituents living just 50 or 60 miles from Inverness, in two different areas, discovered they could not get a home-testing kit.
NHS Highland's new Chief Executive, Pam Dudek said: "I am afraid that access to postal COVID testing as part of the UK Testing Service is still not possible in many parts of NHS Highland and we have not been able to get access across the whole area.
"This relates to the configuration of the UK postal testing system and is not connected to the way local laboratory tests are carried out.
"Other testing routes are available such as the mobile units and assessment centres, but these may not be suitable for people who do not have access to transport. There is potential for individual arrangements to be made for transporting people to tests, but this will not be possible in all cases. We are continuing to look for ways to expand testing and to facilitate home testing in areas without access to the postal service, but I am sorry that this is not yet in place and recognise the frustration that it causes."