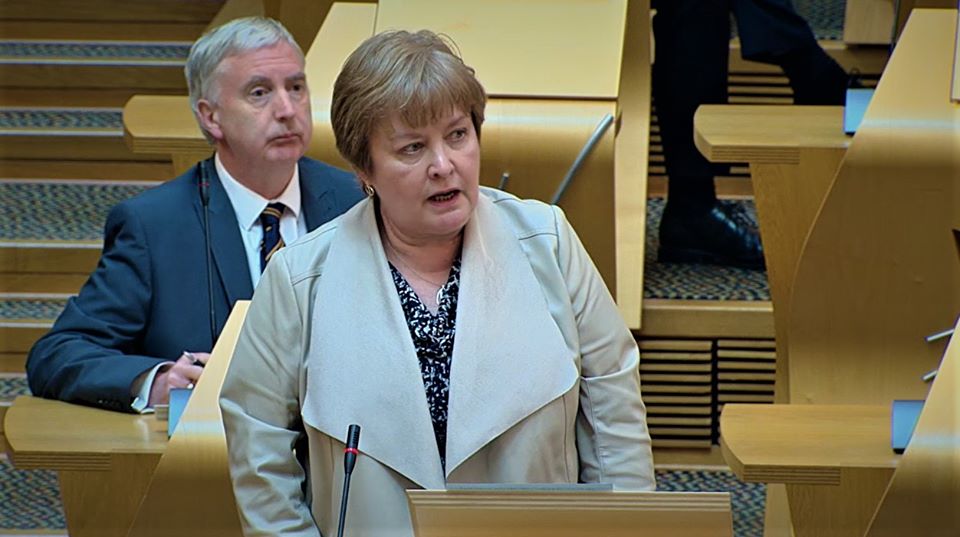 Highlands and Islands Labour MSP, Rhoda Grant, is urging pensioners to check their eligibility for an annual winter fuel benefit after concerns were raised about possible delays in payments this year.
Mrs Grant was contacted by a woman in Inverness worried that some of her friends had reported problems with the annual tax-free Winter Fuel Payment from the UK Government, to help with heating costs, with some saying the money had not arrived yet.
"It's difficult to know what's happened here, without having specific cases to raise, but I would urge those who are concerned to contact the UK Government's helpline," said Mrs Grant.
"Charity Age UK says that there is slightly longer payment schedule this year and the time between a notification letter being sent and payment being made has increased.
"The advice is if you haven't received it by January 13, call the Winter Fuel Helpline but I know there are pensioners out there who may be anxious about meeting their bills in the meantime and I feel if there are problems they should try to get advice now."
Mrs Grant also noted that the MoneySavingExpert website, founded by financial journalist Martin Lewis, has already urged the tens of thousands of people who are eligible for the payment to check their details after 60,000 plus letters on the scheme were sent out with the incorrect information which could affect how much some people are paid.
If you were born on or before 5 October 1954 you could get between £100 and £300 to help you pay your heating bills through the Winter Fuel Payment.
You usually get a this automatically if you are eligible and you get the State Pension or another social security benefit, but there are restrictions for those on other benefits.
If you're eligible but do not get paid automatically, you need to make a claim.
The Winter Fuel Payment helpline number is 0800 731 0160
More information on-line