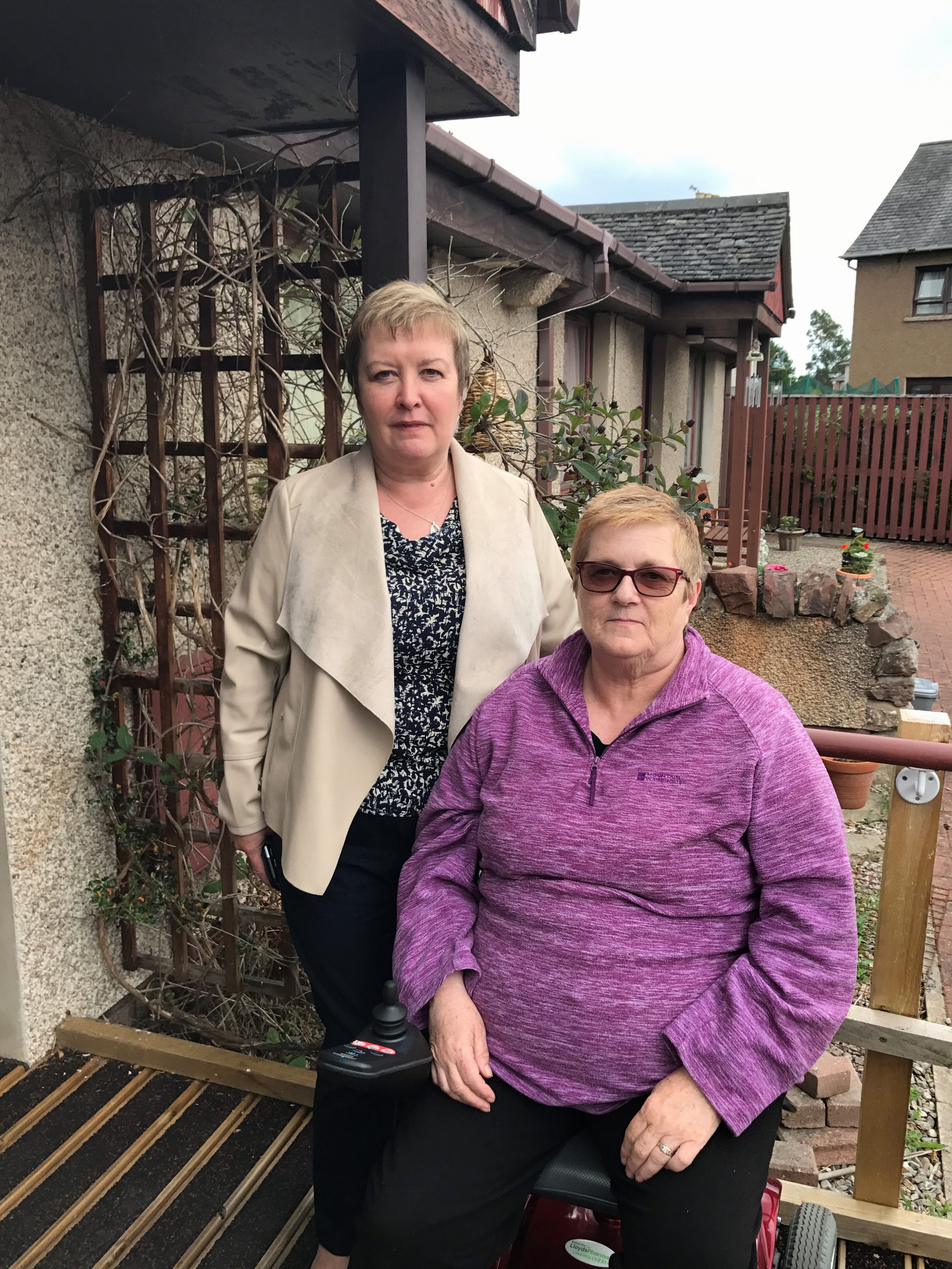 The Scottish Parliament's Public Petitions Committee heard this morning that a ground-breaking technology – backed by an Inverness campaigner – is now with NHS Tayside and should start treating its first patient this year.
The public petitions committee reconvened to hear more on Mary Ramsay's petition asking the Scottish Government to back the provision of magnetic resonance-guided focused ultrasound technology for the treatment of patients with Essential Tremor.
But Mrs Ramsay, Chair of the Scottish Tremor Society, heard, although the equipment was in situ after a fundraising target to buy it was reached, the Scottish Government is still holding its previous position that patients will not be treated under the NHS in Scotland as is now happening in England.
However, the committee agreed to not closing her petition but to continue to include it in its legacy paper for its successor committee after the Scottish Parliament elections in May, along with a suggestion to then seek an update from new Health Secretary on the Scottish Government's plans to make the treatment more widely available.
After the committee, Mrs Ramsay, who has Essential Tremor, said: "It was a pleasant surprise that the committee could keep the petition open and pass it on. The committee has been very supportive, and I appreciate that, and really can't thank them enough.
"Although disappointing that the Government has not seen where I am coming from, the fact that I have cross-party support will hopefully be beneficial for the next Parliament.
"I now have the support of the Neurological Alliance, a coalition of organisations working to transform the lives of those living with a neurological condition, which has also added strength to the campaign."
Highlands and Islands Labour MSP, Rhoda Grant, a long-time supporter of Mrs Ramsay's campaign, spoke to the committee, thanked members for all the work that they had done and stressed that Mrs Ramsay was not going to give up pressing for the treatment to be widely available in Scotland.
"I can't help feeling we are making progress but not fast enough. It does not appear that the Scottish Government has done anything to assist the process of bringing this ground-breaking technology to Scotland," she said.
"I know Mary Ramsay shares my frustration. While understanding the pandemic has slowed things down, there is also a real concern that those requiring treatment now are suffering because of this delay."
In a submission to the committee, Health Secretary, Jeane Freeman, said NHS Scotland National Services Division was continuing to engage with clinicians in Dundee and commissioning colleagues in England to assess how this treatment might be made available to Scottish patients. However, in light of Covid-19, new applications through National Specialist Services Committee were paused. Also, the equipment would begin initially treating one patient on a trial basis for six months.
Mrs Grant said it was disappointing that it could not be more widely available.
"The technology offers faster, safer treatment and is therefore more cost effective. It could be available in Scotland this summer and that would be a game changer for those suffering from Essential Tremor," she added.
"This delay is of no comfort for those waiting for this treatment and it adds to the frustration that this is available to others with the same condition in the rest of the UK."
Committee members, MSPs Gail Ross, Maurice Corry and Tom Mason backed the petition being carried forward to the next Parliament, as did Committee Convener, Johann Lamont, saying that she believed the Scottish Government response was "half-hearted".
* Previously the public petitions committee heard from Professor Dipankar Nandi, about the benefits and cost effectiveness of magnetic resonance-guided focused ultrasound technology for the treatment of patients with Essential Tremor. The professor is based at Imperial College in London and answered questions from MSPs via a video link.
* He told the committee he estimated 10,000 people would have a significant tremor in Scotland and would benefit from the treatment. He explained the technology and science was nothing new and the treatment was an alternative to Deep Brain Stimulation (DBS) which involved invasive surgery and inserting a probes inside the head.
* Professor Nandi said NHS England had authorised the treatment for 150 patients a year at his unit.
Mrs Ramsay has Deep Brain Stimulation where electrodes are placed in the brain to help alleviate the condition which causes involuntary and rhythmic shaking affecting almost any part of the body. She will not benefit from the new treatment but is passionate that others will.
* While NHS Scotland has previously rejected funding based on its interpretation of the evidence and NICE guidance, NHS England has now agreed to fund the Magnetic Resonance-guided Focused Ultrasound technology based on the same evidence and countries worldwide already use it
* Fundraising for the equipment was run by the University of Dundee. The technology uses MRI imaging to guide high powered, focused ultrasound to a very small point. At that point, molecules are vibrated extremely quickly, which creates intense local heat which destroys the tissue. The technology allows clinicians to target a very specific focal point – with very little heating produced in front of and behind that point, so only the targeted tissue is affected.