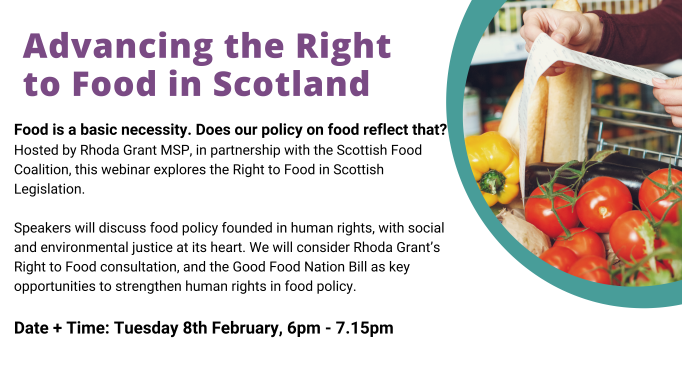 Advancing the Right to Food in Scotland – we have an unmissable opportunity to strengthen the #righttofood in our law.
Join us at 6pm – 7.15pm on Tuesday 8th of February for a virtual event hosted by me in partnership with the Scottish Food Coalition.
Speakers will discuss how we can ensure that food policy is founded in human rights, with social and environmental justice at its heart.
We will explore the Right to Food consultation (open until 16 February), and the Good Food Nation Bill as key opportunities to strengthen human rights in food policy.
Register here: https://bit.ly/3r6OHK3