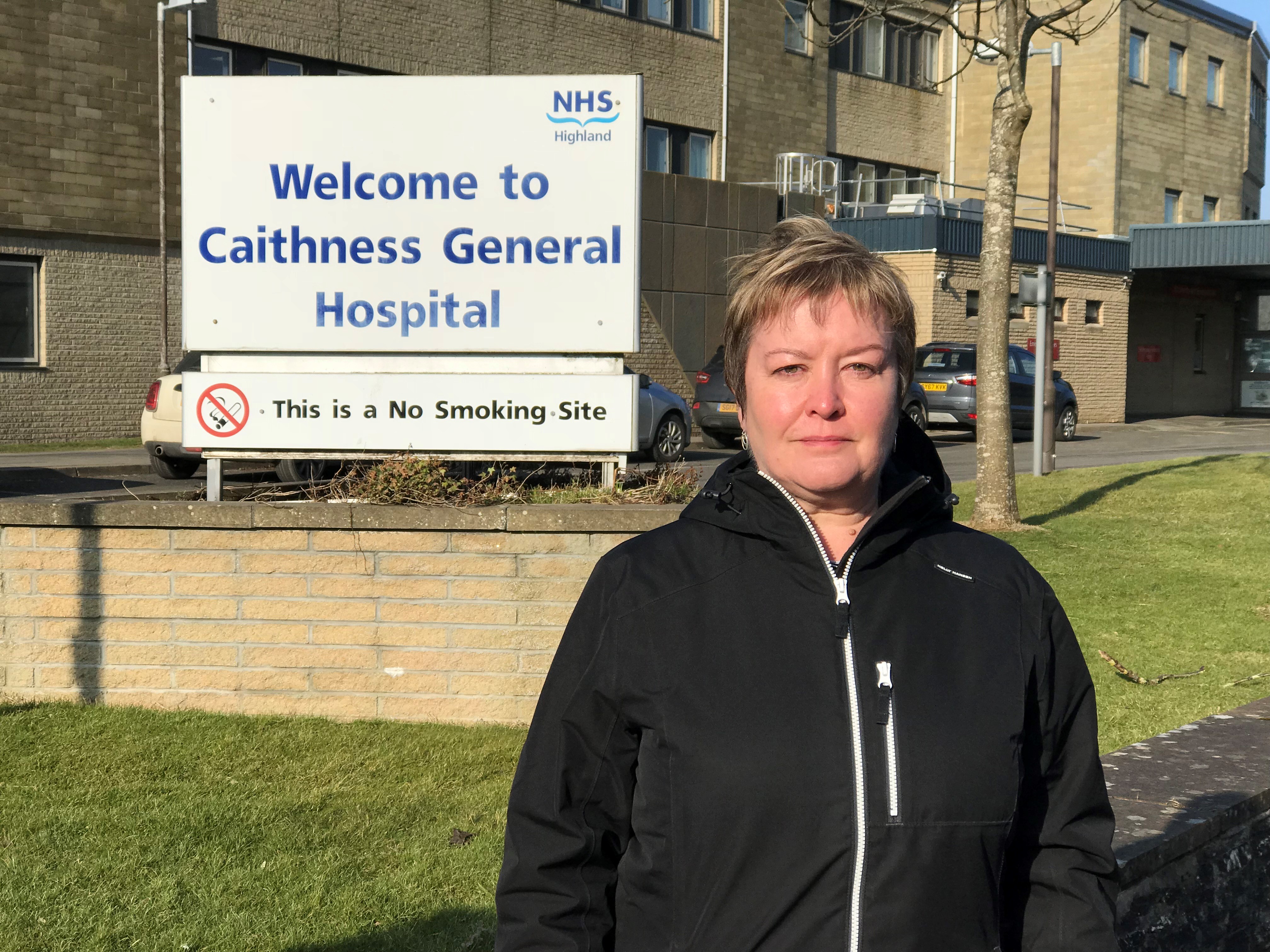 Highlands and Islands Labour MSP, Rhoda Grant, asked a Scottish Parliament committee if it could examine whether obstetric and paediatric support could be put in place at Caithness General to stop most pregnant woman travelling to Raigmore hospital to give birth.
Mrs Grant's statement was read out at the public petitions committee today which considered the petition to review maternity models in remote and rural areas.
The petition, lodged by Maria Aiken on behalf of Caithness Health Action Team, called on "the Scottish Parliament to urge the Scottish Government to ask all relevant health boards to review their maternity model to ensure that it meets the needs of remote and rural communities".
Mrs Grant said:
"A total of 90% of Caithness women currently give birth in Raigmore hospital, over 100 miles away in Inverness and really that needs to be addressed. There has never been a risk assessment on emergency transfers or indeed on the journeys south that pregnant women face, sometimes in appalling weather conditions.
"A focus group feedback on maternity services in November 2019 found the issue of road, and possible ambulance transfer, was a huge concern that "could not be overemphasised".
"There was an overriding opinion that many women were requesting an induction or an elective section in order that they could plan their journey and not have the stress and anxiety of undertaking the journey in an unplanned way whilst in labour. Transferring women in labour by air to Raigmore and also transferring medical experts into Caithness by air also have their problems which seem insurmountable at the moment.
"The CHAT health campaigners in Caithness, after many years of raising the concerns of parents and their families, are now asking that Obstetrics support the Community Midwife Unit based at Caithness General to provide a 21st century experience for maternity services in the far north.  This would need to have the equivalent Paediatric support, something that appears never to have been considered.
"I ask that the committee examine whether Obstetric and Paediatric support could be put in place at Caithness General and, at the very least, that a risk assessment of emergency transfers takes place."
The committee, at a previous sitting, had unanimously agreed to get back to the Scottish Government to ask what progress had been made on several initiatives which were looking at solutions for rural areas.
However, today the committee's MSPs thanked campaigners for bringing the petition forward, but decided to close the petition, saying that the Scottish Government had moved to identify a number work streams to tackle the issues raised.
Although, it was also agreed that the issues were not going to go away and would continue to be highlighted and discussed in the future.
More information on the petition:
http://www.parliament.scot/GettingInvolved/Petitions/reviewmaternitymodels