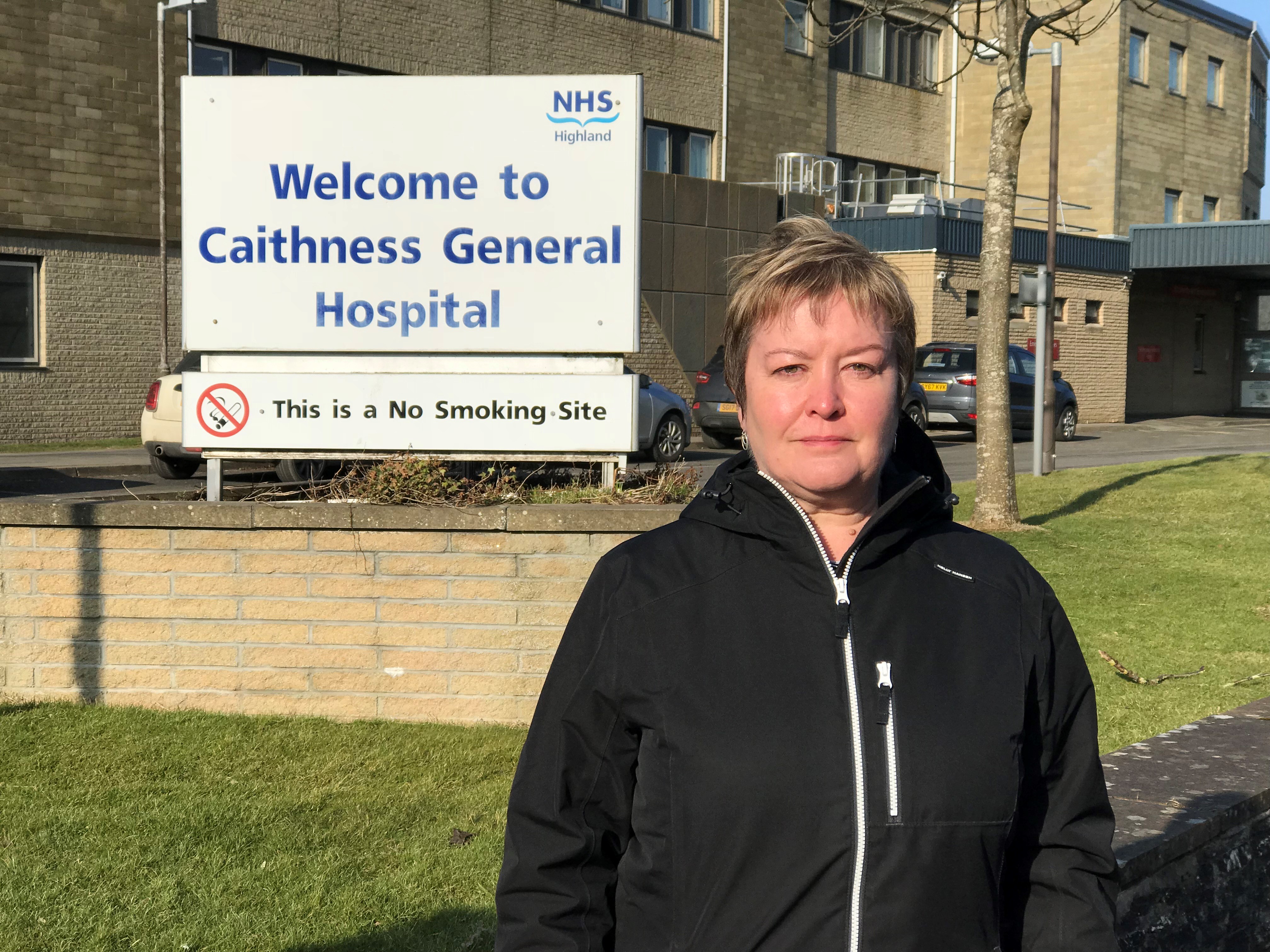 Highlands and Islands Labour MSP, Rhoda Grant, has found that people with complex mental health problems who need psychology services can sometimes wait nearly two years for appointments.
Mrs Grant asked NHS Highland about the situation for adult mental health services in Caithness after constituents contacted her with concerns and following a meeting with representatives from Caithness health campaigners CHAT.
For psychology services, which are based in Inverness, a person must have an identifiable moderate to severe mental disorder that cannot solely be managed by primary care.
NHS Highland has revealed that there were 36 people needing a face to face appointment for this service, and the longest wait was 681 days, nearly two years. For 'Near Me' appointments, which are carried out by video link, eight people were on the list with the longest wait 435 days, just over one year and for telephone appointments there were 10 people with the longest wait 693 days, again nearly two years.
"These are people with some of the more complex cases many with a history of trauma, and to wait that long is just wholly unacceptable," said Mrs Grant.
"I know that there are staff shortages in mental health, but the Scottish Government has to get a grip on this, especially for those patients in areas like Caithness where they are doubly disadvantaged because the service is centralised to Inverness with long travelling times.
"I worry that people's conditions will deteriorate with such a long wait, putting more pressure on them and their families."
The FOI did highlight some areas where patients were seen more quickly, in the community mental health teams. For instance, for dementia routine referrals were seen within two to four weeks or urgent referrals within 48 hours.
However, Mrs Grant also discovered that the psychiatry out-patients service, being delivered from Inverness, had about a six month wait for new referrals.
But NHS Highland added: "However, due to psychiatry shortage there are some who have waited for significantly longer than six months. A locum psychiatrist has been appointed and will be with the team based in Caithness from mid-July 2020."
The MSP said: "It is a bleak picture for those presenting with mental health conditions and I'm sorry to say that the situation with Covid-19 has exacerbated the problem."
She is now writing to Health Secretary, Jeane Freeman, with the information and asking what action the Scottish Government is going to take to train more mental health specialists and cut waiting lists.
Mrs Grant asked the health authority for the current mental health vacancies in Caithness but has gone back to officials for clarification on this part of the FOI as it appeared unclear due to the way the answer was presented.
"What is clear though is that there are big gaps in the service in Caithness due to job vacancies which is what I was hearing from the community," she added.
Mrs Grant also asked Highland Council about the situation with mental health services for children in Caithness.
The council gave a run-down of what had been done during Covid-19. Included was the role of two educational psychologists one covering Wick and one Thurso, as well some of Sutherland, who were working from home, but having virtual consultations, attending meetings, direct work with children and families was continuing with the same frequency as they were before lockdown.
Schools had maintained contact with all pupils over the lockdown and now pupils are back, they have continued to maintain that contact and support. Key supports being offered in these few weeks back have been around emotional health and wellbeing. There was also a helpline called 'Just Ask', that operates on a Tuesday and Thursday afternoon and parents or professionals can call and speak with a practitioner.
To read the FOI response in full, please click here