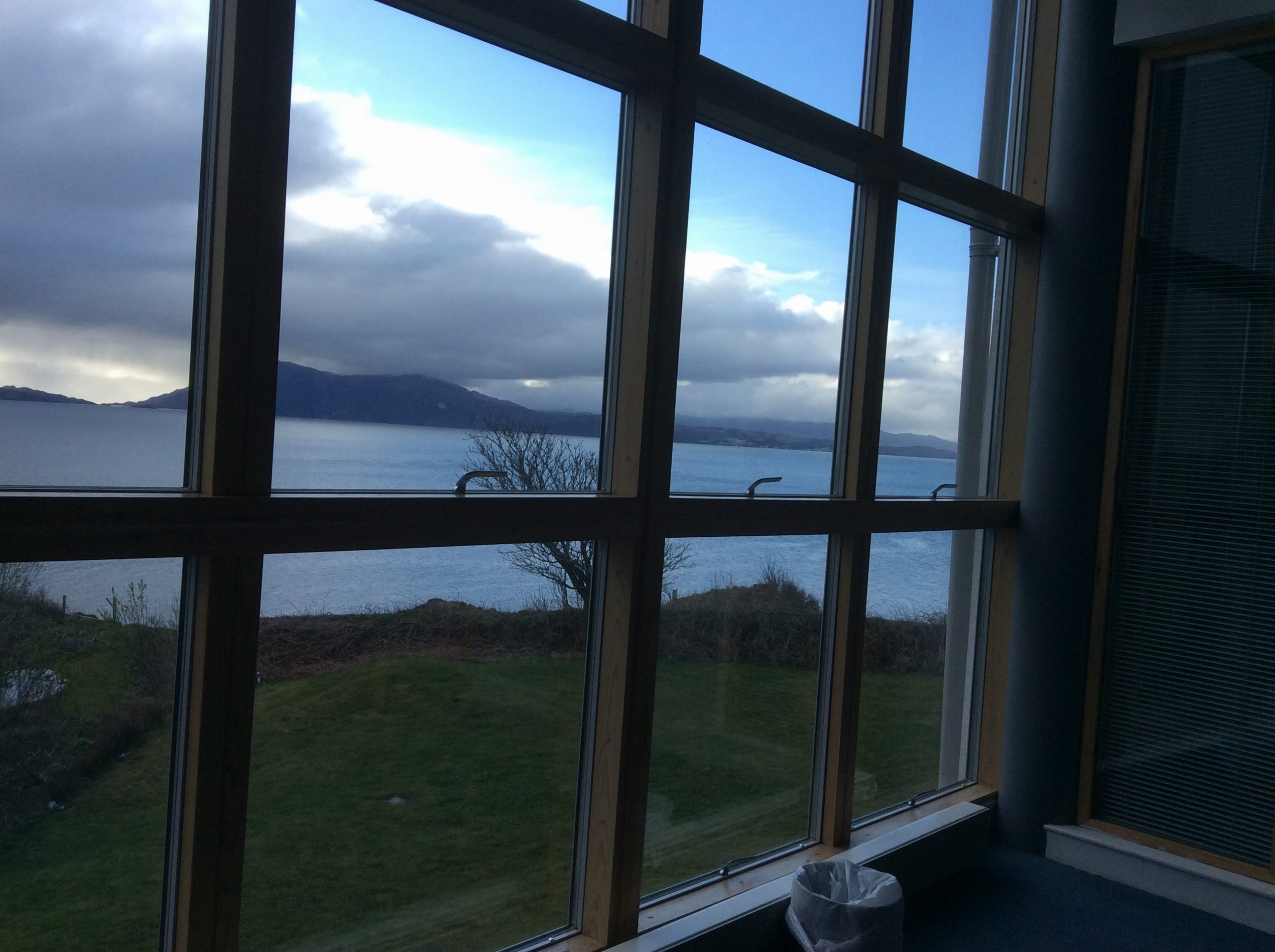 There are large swathes of the Highlands and Islands where any request for a Covid-19 home testing kit is a useless exercise, a regional MSP has uncovered.
Prompted by constituents saying they could not receive a home test, Highlands and Islands Labour MSP, Rhoda Grant, asked the Scottish Parliament's Information Centre to research a list of all areas where tests could not be delivered.
The independent research unearthed that people in Inverness and Moray were covered, but large areas were not including postcodes on the Western Isles, Orkney, Shetland, Argyll and Bute, Caithness, Sutherland, Ross and Skye, Lochaber and Badenoch.
Mrs Grant was shocked by the results.
"Alarm bells rang for me when two constituents living just 50 or 60 miles from Inverness, in two different areas, discovered they could not get a home-testing kit," explained Mrs Grant.
"However, I wasn't prepared for the research to find that most of the region could not get a test delivered to their door which is disgraceful and shows, once again, how we are just missed out of Government planning and development.
"While, the Scottish and UK Governments are quick to highlight mobile, permanent and walk-in testing units, some constituents may not have transport, or be able to use transport to these centres and they may be miles away, or be a carer for someone more vulnerable.
"If people can't get access to testing it makes a mockery of all the Government announcements on 'if you have symptoms get a test'. It just beggars belief! The Scottish Government cannot wash its hands of this and bat the blame back to the UK Government. It has to represent people in our region."
Mrs Grant did take up the issue with the Scottish Health Secretary, Jeane Freeman and with NHS Highland.
NHS Highland's new Chief Executive, Pam Dudek said: "I am afraid that access to postal COVID testing as part of the UK Testing Service is still not possible in many parts of NHS Highland and we have not been able to get access across the whole area.
"This relates to the configuration of the UK postal testing system and is not connected to the way local laboratory tests are carried out.
"Other testing routes are available such as the mobile units and assessment centres, but these may not be suitable for people who do not have access to transport. There is potential for individual arrangements to be made for transporting people to tests, but this will not be possible in all cases. We are continuing to look for ways to expand testing and to facilitate home testing in areas without access to the postal service, but I am sorry that this is not yet in place and recognise the frustration that it causes."
Public Health Minister, Joe Fitzpatrick, who replied for Ms Freeman, said in his response: "Clearly the pressure on the UK system is intense and we need the testing programme to work for all of the UK, to be able to flex to meet the changing profile of this virus and to be accessible to all people regardless of circumstances. We agreed to take part in a UK wide testing network in good faith, foregoing consequential funding as a result, as this was and ideally remains the most effective efficient way of securing access to test kits and lab capacity."
Ends
Note for editors  list of postcodes which Covid-19 tests cannot be delivered to and SPICe research below that:
Argyll & Bute
PA20 – Isle of Bute & Midpark
PA28 – Campbeltown, Southend, Carradale & Sanda Island
PA29 – Tarbert & surrounding area
PA30 – Ardrishaig & Inverneil
PA31 – Lochgilphead & surrounding area
PA32 – Inveraray
PA33 – Dalmally
PA34 – Oban, Toberonochy, Arduaine, Ellenabeich, Lismore, Balliemore, Easdale, Luing, Scarba
PA36 – Bridge of Orchy
PA41 – Isle of Gigha
PA42 – Port Ellen & southern Islay, Isle of Islay
PA43 – Bowmore, Isle of Islay
PA44 – Bridgend, Sanaigmore & Nave Island, Isle of Islay
PA45 – Ballygrant, Isle of Islay
PA46 – Port Askaig & Bunnahabhain, Isle of Islay
PA47 – Port Wemyss, Isle of Islay
PA48 – Port Charlotte, Isle of Islay
PA49 – Kilchoman & Bruichladdich, Isle of Islay
PA60 – Isle of Jura
PA61 – Colonsay & Oronsay
PA62 – Lochbuie, Isle of Mull
PA63 – Kinlochspelve & Croggan, Isle of Mull
PA64 – Auchnacraig & Gorten, Isle of Mull
PA65 – Garmony & Craignure, Isle of Mull
PA66 – Fionnphort, Isle of Mull
PA67 – Bunessan, Isle of Mull
PA68 – Balnahard, Dhiseig & Inch Kenneth, Isle of Mull
PA69 – Balevulin, Isle of Mull
PA70 – Pennyghael, Carsaig & Scoor, Isle of Mull
PA71 – Gruline, Isle of Mull
PA72 – Salen, Isle of Mull
PA73 – Ballygown, Ulva & Gometra, Isle of Mull
PA74 – Kilninian, Isle of Mull
PA75 – Tobermory, Isle of Mull
PA76 – Isle of Iona
PA77 – Isle of Tiree
PA78 – Isle of Coll
Caithness, Sutherland & Ross
IV6 – Marybank
IV17 – Alness
IV18 – Invergordon
IV19 – Tain
IV20 – Portmahomack
IV21 – Gairloch
IV22 – Achnasheen
IV23 – Garve
IV24 – Ardgay
IV25 – Dornoch
IV26 – Ullapool
IV27 – Lairg
IV28 – Rogart
IV54 – Strathcarron & Applecross
KW1 – Wick & John O'Groats
KW2 – Whaligoe
KW3 – Lybster
KW5 – Latheron
KW6 – Dunbeath
KW7 – Berriedale
KW8 – Helmsdale
KW9 – Brora
KW10 – Golspie
KW11 – Kinbrace
KW12 – Halkirk & Gobernuisgeach
KW13 – Forsinard
KW14 – Thurso and northern Caithness from Skerray to East Mey
KW4 – Doesn't exist?
Na h-Eileanan an Iar
HS1 – Stornoway
HS2 – Lewis
HS3 – Harris
HS4 – Isle of Scalpay
HS5 – Leverburgh
HS6 – North Uist
HS7 – Benbecula
HS8 – South Uist
HS9 – Barra and Vatersay
Orkney Islands
KW15 – Kirkwall
KW16 – Stromness, Voy, Skaill, Sandwick, Graemsay, Hoy, Rackwick, Murra, Lyness, Longhope, Brims, Flotta, Fara
KW17 – All of Orkney Islands except Kirkwall, Stromness, Skaill, Hoy, Lyness, Longhope, Flotta
Shetland Islands
ZE1 – Lerwick, Gremista & Scalloway
ZE2 – All of Shetland Islands (including Fair Isle, Foula & Bruray) except Lerwick, Gremista, Scalloway, Sumburgh & Toab
ZE3 – Sumburgh & Toab
Skye, Lochaber & Badenoch
IV4 – Beauly
IV6 – Muir of Ord
IV8 – Munlochy
IV9 – Avoch
IV10 – Fortrose
IV11 – Cromarty
IV40 – Kyle of Lochalsh & Raasay
IV41 – Kyleakin, Skye
IV42 – Ashaig, Skye
IV43 – Isleornsay, Skye
IV44 – Kilmore, Skye
IV45 – Aird of Sleat, Skye
IV46 – Tarskavaig, Skye
IV47 – Carbost, Skye
IV48 – Sconser, Skye
IV49 – Broadford, Scalpay & Pabay, Skye
IV51 – Portree, Skye
IV52 – Plockton
IV53 – Stromeferry
IV55 – Dunvegan, Milovaig & Stein, Skye
IV56 – Struan, Skye
IV63 – Drumnadrochit
PA80 – Lochaline
PH30 – Corrour
PH31 – Roybridge & Roughburn
PH32 – Fort Augustus
PH33 – Fort William & surrounding area
PH34 – Spean Bridge, Loch Lochy & Loch Arkaig
PH35 – Invergarry & Loch Quoich
PH36 – Ardnamurchan & Loch Sunart
PH37 – Glenfinnan & Loch Shiel
PH38 – Lochailort, Roshven & Glenuig
PH39 – Arisaig
PH40 – Loch Morar
PH41 – Mallaig, Inverie, Isle of Muck & Soay
PH42 – Isle of Eigg
PH43 – Isle of Rum
PH44 – Isle of Canna
PH49 – Glencoe & Ballachulish
PH50 – Kinlochleven
SPICe research
Areas which cannot receive home testing kits
You asked for any information available on the areas you represent which cannot receive home testing kits due to delivery delay to the main laboratory.
There are 2 sets of exclusion zones in which the Home Testing Kit (HTK) service has limited operation. Where they overlap, the HTK service cannot operate at all.
They are:
• locations that the Royal Mail cannot collect from
• locations that lack Priority post-boxes
The Scottish Government provided a list of the Royal Mail excluded collection postcodes. Not all fall within the Highlands and Islands region but I have included the list in full for completeness below:
Falkirk: FK17,FK18,FK19,FK20,FK21
Outer Hebrides: HS9,HS8,HS7,HS6,HS5,HS4,HS3,HS2,HS1
Inverness: IV4,IV6,IV8,IV9,IV10,IV11,IV21,IV22,IV23,IV24,IV26,IV27,IV40,IV41,IV44,IV45,IV46,IV47,IV49,IV54,IV63,IV99,IV51,IV17,IV18,IV19,IV20,IV25,IV28,IV42,IV43,IV48,IV52,IV53,IV55,IV56
Kilmarnock: KA27,
Kirkwall: KW8,KW9,KW11,KW13,KW17,KW16,KW15,KW1,KW2,KW3,KW4,KW5,KW6,KW7,KW10,KW12,KW14,
Paisley: PA80,PA78,PA77,PA76,PA75,PA74,PA73,PA72,PA71,PA70,PA69,PA68,PA67,PA66,PA65,PA64,PA63,PA62,PA61,PA60,PA49,PA48,PA47,PA46,PA45,PA44,PA43,PA42,PA41,PA36,PA34,PA33,PA32,PA31,PA30,PA29,PA28,PA20
Perth: PH50,PH49,PH44,PH43,PH42,PH41,PH40,PH39,PH38,PH37,PH36,PH35,PH34,PH33,PH32,PH31,PH30
Shetland: Truro: ZE3,ZE2,ZE1